Updated: April 15th 2020
Although we are still living under the heavy Corona related restrictions in Norway, we cautiously look forward to some of the measures being softened up in the coming period. We are closely monitoring the situation and we are working on implementing infection control measures in our offices in Ålesund, Bergen and Oslo, in line with governmental guidelines.
We look forward to getting back to normal, although the definition of normal this is probably not quite as before.
This is how the Corona pandemic is currently affecting us
The production of the Furuno products has been maintained at a normal level during the Corona pandemic, thanks to the rapid introduction of good infection control measures and a huge effort from all our staff at our production facilities!
At Furuno Norway we are still operating mainly from home offices, with a minimum staffing of our workshop and warehouse. If you have any questions or for other reasons would like to contact us, please find all our contact details here: contact us 

Our order handling process is unchanged and proceeds as normal by e-mail and phone. If you are unsure who to contact for requesting  offers or placing purchase orders, feel free to

• call our front desk on +47 70 10 29 50 or

Service coordination is still possible. However, due to sharpened restrictions and strict requirements for infection protection, getting service staff on board vessels can be quite challenging and time consuming. We strongly encourage you to contact us by e-mail: service@furuno.no well in advance of due dates for necessary onboard services to allow sufficient time for adequate preparations

We have a good stock status and we experience close to normal supply of goods for most of our products. However, we observe significant delays in the transport of goods both nationally and internationally. This may lead to:

• Periodically reduced inventory on some products due to delayed delivery of ordered goods to our warehouse.

• Longer delivery time for customer deliveries due to transport challenges. Cross border transport, in particular, takes longer time due to the current Corona related restrictions.

We also observe a sharp rise of freight costs, especially for air freight, both nationally and internationally. Thus, we practise an increased focus on providing information about shipping costs in connection with offers and order confirmations.

Urgent deliveries are still possible, although at a significantly increased  cost and longer delivery times than what we are used to. If you have questions with regards to urgent deliveries, please contact the logistics department by phone to our front desk at +47 70 10 29 50 or by e-mail to 

logistics@furuno.no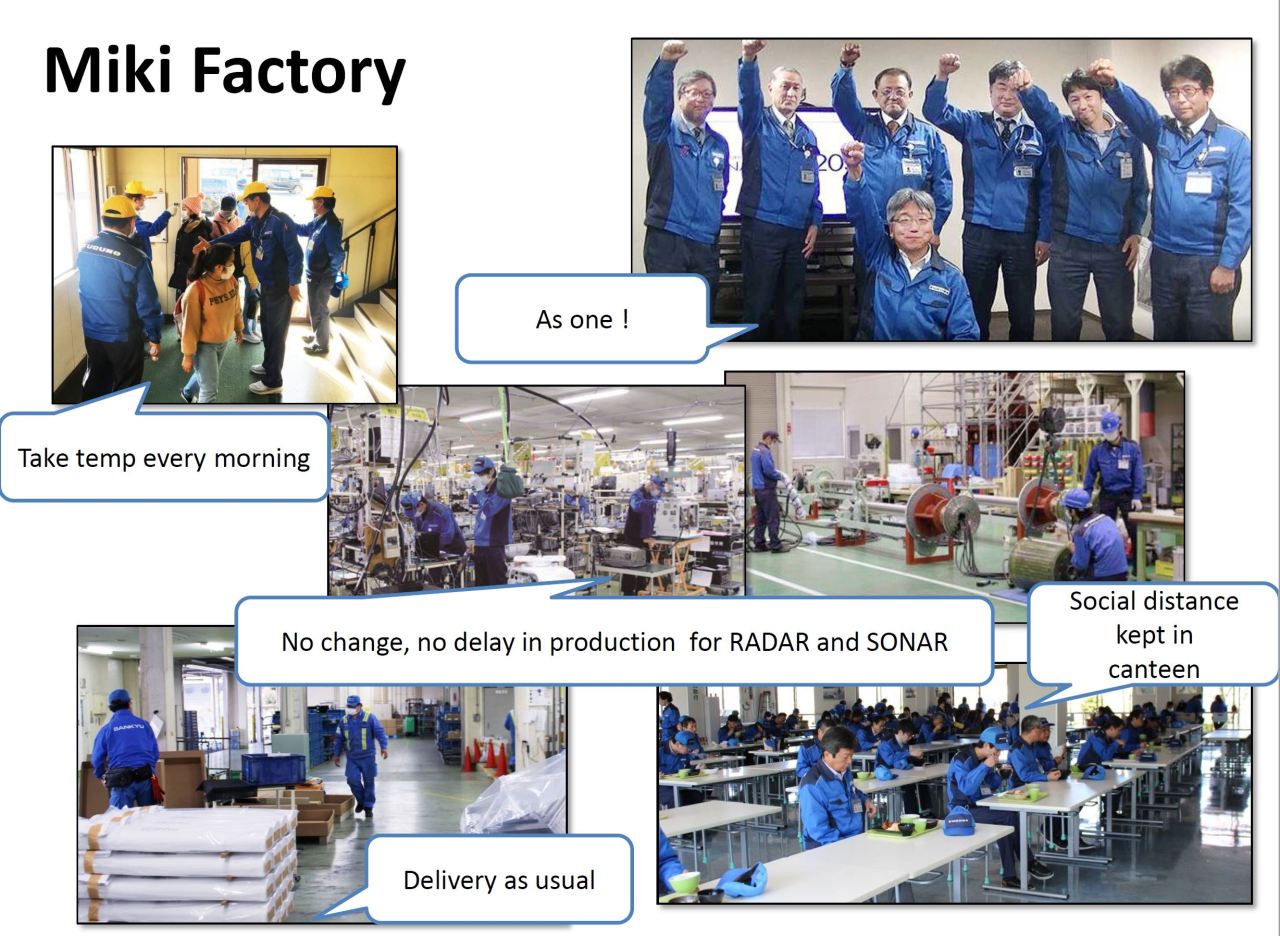 Photos from FURUNO ELECTRIC CO, Miki Factory in Japan.