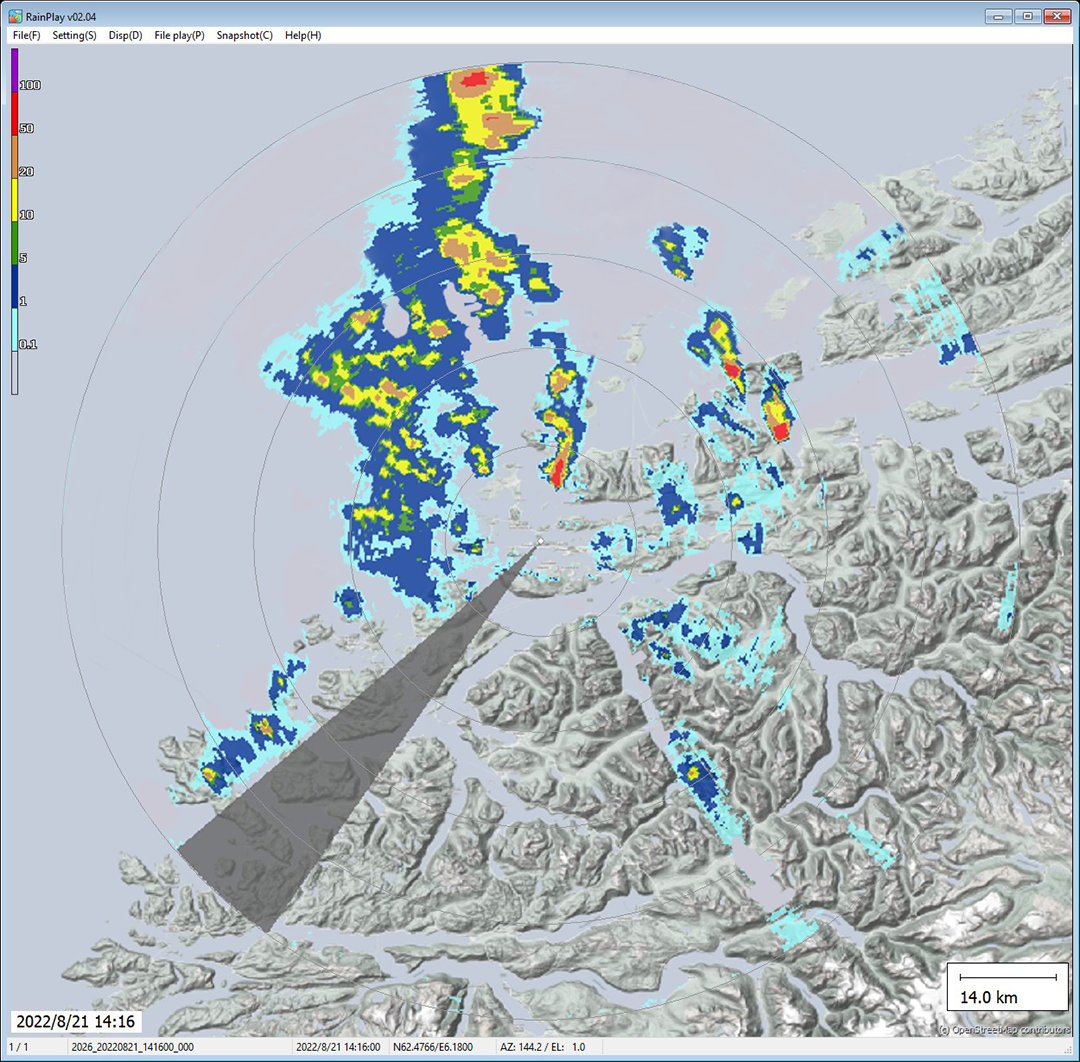 HIGH RESOLUTION PRESENTATION OF EXTREME WEATHER
With the increasing precipitation both in time and intensity, a weather radar is a useful tool to predict upcoming storms. With a high resolution picture together with doppler technology, your team can identify the intensity and calculate the speed of the precipitation to support accurate arrival times. High resolution image can also provide data for detailed urban drainage control, airports and helicopter traffic and are a vital tool for forecasters.

COMPACT, LIGHTWEIGHT AND SOLID-STATE
Furuno Weather Radars utilize solid state technology reducing overall operating and maintenance costs thanks to low power consumption and fewer required replacement parts. Moreover our solid state technology provides high precision monitoring of precipitation with a wide range of signal processing and data format capabilities.

PRODUCT ADVANTAGES
FURUNO, which maintains the leading market share in marine Radar now presents its two X-band Weather Doppler Radars, the single polarimetric WR-110 and the dual polarimetric WR-2120.The WR110 single polarimetric Radar is extremely efficient for normal rain observations.
Compact, lightweight and low power consumption
High resolution and fast scanning
Cost efficient and low life-cycle cost
Perfect for stand-alone operation or "Gap Filling" in existing networks
Do you have any questions? Please contact us!
Furuno weather radars are easy to install
No heavy machinery required for installation
Antenna unit size: 68 kg, ø 1085mm x 1025mm
Signal processing unit: 50 kg, 756 mm x 300 mm x 750 mm
Power requirement: 100 VAC / 240 VAC (10 Amp)
Internet connection: For real-time remote access min.100 Mbps is recommended