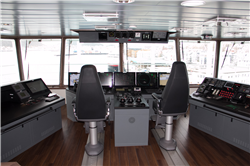 Furuno Norge would like to congratulate Farstad Shipping with their new vessel Far Sleipner. We have supplied this highly advanced subsea and construction vessel with our navigationsystem, Furuno INS Voyager.
INS Voyager including ECDIS, Conning and RADAR picture, in addition to Autopilot with track control steering.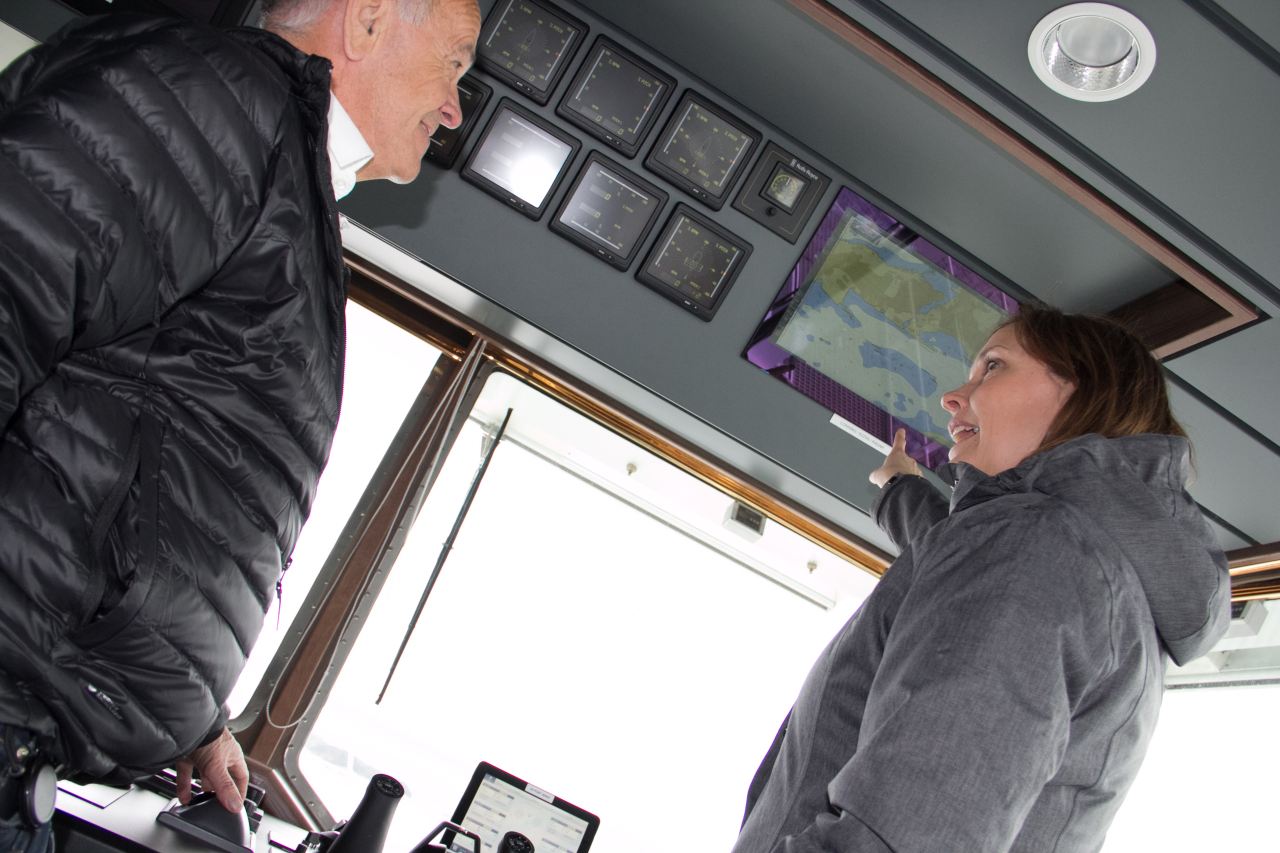 Picture: Our sales managers Linda Wiik and Torkell Opedal operating the ship from the port side bridge wing.
Far Sleipner is designed for subsea and construction/IMR operations down to 3,000 meters water depth, has an overall length of 142.6 meters, beam of 25 meters and a deck area of 1,800 m². The vessel is arranged for three ROV's (Remote Operating Vehicles) and has accommodation for 130 people in single cabins.
We wish this vessel an amazing jurney!