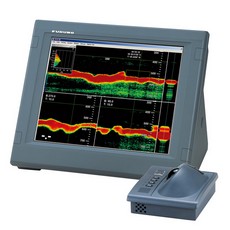 Over the last 6 years the FCV-30 Echosounder has been sold to the Russian market with success. The Russian market has embraced the echosounder for it's qualities and it's proven performance.
According to our track record there has not been one – 1 – single fault that has required service. The FCV-30 has functionality which no other make can match. With up to 5 beams, which 4 of them can be tilted up to 20 degrees in independent direction. The split beam technology, together with Furuno's extensive experience in hydroacustic, provides an accurate fish size assessment .
Together with Furuno's GPS compass SC-110/50 the FCV-30 is the only Fully stabilized transducer in the market.
"The Russian clients has been very happy with the FCV-30. They are most satisfied with the performance and off course the "no need" for service. The FCV -30 together with Furuno sonar is a powerful team and contribute to a cost effective fishery" says Sergey Alaev from Bajck LLC in Murmansk