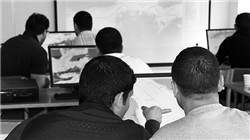 ECDIS and chart radar need to be upgraded to present charts in compliance with IHO latest chart standard updates.
It is recommended that ship owners verify whether upgrade is required or not with each ship's flag state, class or other relevant authority.
IHO (International Hydrographic Office) has updated the following chart standards:
• S-52 Edition 6.1
• S-52 Annex A, Edition 4.0
• S-63 Edition 1.2
• S-64 Edition 3.0

ENCs (Electronic Navigational Chart) and chart updates issued after August 31st 2017 will only be available in the new format. Therefore, in correspondence with the above updates, IMO (International Maritime Organization) has updated the following ECDIS and chart radar related test standards, to ensure that ECDISes and chart radars can present charts as outlined in the updated chart standards:
• IEC 61174 (Ed 4.0) – ECDIS test standard
• IEC 62288 (Ed 2.0) – "Standard for presentation of navigation-related information on shipborne navigational displays»
​Compliance to the newest ECDIS performance standard and its test standard, which enables the ECDIS to present charts in compliance with the latest chart standards, is mandatory for new installations after 31. August 2017. For already existing installations it is the flag state of the ship' flag that determines whether upgrade to the latest ECDIS performance standard is mandatory or not. Please note that e.g. class companies and charterers may require compliance to the latest standards.
Actions
To be able to assist all our customers with this upgrade we kindly ask customers to contact us using the link in table below. Based on the information submitted our service department can help assess the scope of work. If an onboard service is necessary time and cost will also be estimated.
Please note that in some cases upgrade may lead to the need for upgrade or adaptations of other systems, such as chart-radar, radar, conning and integrated alert system.
.