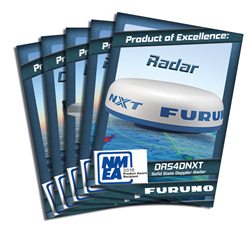 The National Marine Electronics Association (NMEA) honored Furuno with "Product of Excellence" awards at their 47th annual conference and expo in Palm Beach Gardens, Florida last week. Furuno's unmatched sensor technology dominated the show once again, bringing Furuno's award count up to an industry-leading 225 awards!
Product of Excellence - Radar: The Furuno DRS4DNXT Solid State Radar's use of Doppler technology allows echoes to dynamically change color as targets approach or move away from your vessel, increasing safety and situational awareness at a glance.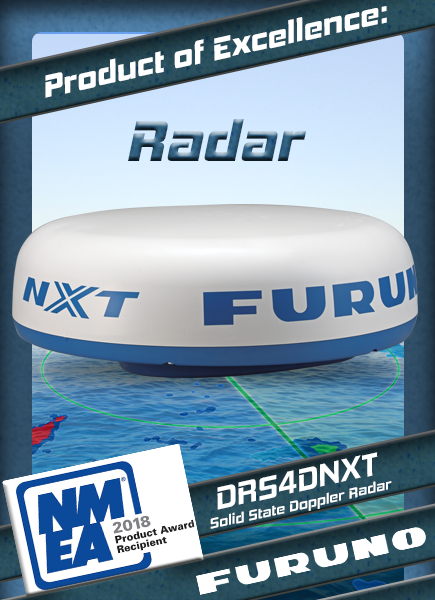 Product of Excellence - Fish Finder: The Furuno DFF3D delivers side scan detection range of an unprecedented 650+ feet while being able to see straight down over 1,000 feet. Fish targets are shown in 3D within the water column, allowing you to pinpoint fishing hot spots and mark them as waypoints.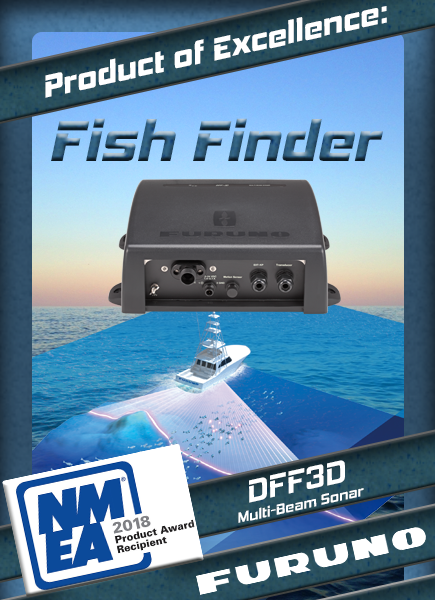 Product of Excellence - NMEA2000 Sensor: The Furuno SC33 Satellite Compass provides incredibly accurate heading, pitch, roll and heaving information, enhancing the capability of navigation equipment such as your Radar, Autopilot, Fish Finder and Sonar.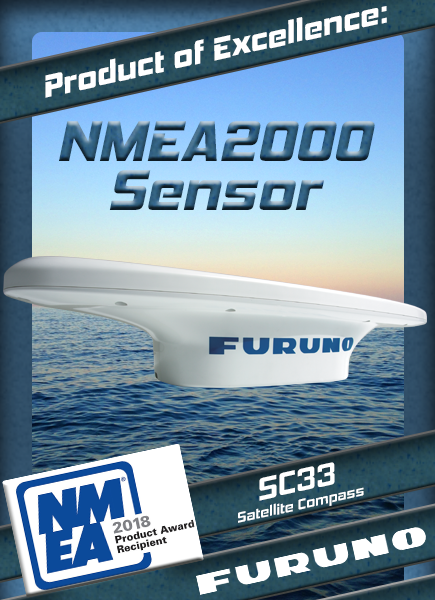 Product of Excellence - AIS: The Furuno FA170 Class A AIS displays information for all AIS-equipped vessels, SART's, coastal station and other aids to navigation within VHF range. Capable of exchanging safety-related messages with other vessels via VHF, the FA170 packs a variety of essential functionality into an easy-to-install package.