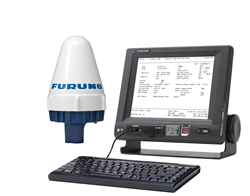 On 9 May 2018 at 14:00 UTC, Inmarsat will migrate traffic for its Inmarsat C service from I-3 to I-4 satellite cluster, beginning with the Atlantic Ocean Region West (AOR-W).
A break in service is expected. Increased response time for service is also expected for a period of time after migration.
Please find more information about the migration here.
Please find information about the migration phases here.
No need for upgrade of the Furuno equipment
There is no need for upgrade of the Furuno equipment, Felcom-15/16 and Felcom18/19. The I-4 satellite cluster use the same frequency for the Inmarsat C service and the Felcom equipment will automatically receive its signal from the I-4 satellites.
If coverage is lost
Some may experience that known uncovered areas for Inmarsat C has changed. This is normal. It is caused by the change of position, and thereby coverage, when migrating from the I-3 to the I-4 satellites.
If coverage is lost the Felcom setup for selection of «ocean region» should be checked. How to do this is described in the operations manual for the installed equipment.
If the Felcom setup for ocean region is locked to ocean region "AOR-W" Inmarsat advice the following:
Before the migration, if your Inmarsat C terminal is located between 30°West and 20°East and is logged into AOR-W Ocean Region, you are strongly recommended to log your terminal into Atlantic Ocean Region East (AOR-E) to ensure continuity of service. Furthermore, make sure that your local applications (Data Reporting or SCADA or others) will operate correctly if the migration requires those applications to use a different ocean region.