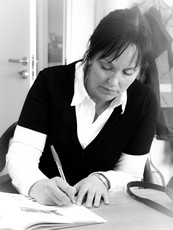 We are pleased to announce that we have straighten our team by hiring Linda Wiik (37). She will have a position as Area Sales Manager, mainly focused on offshore and VSAT.
Linda is educated as a It-ingenieur. She came straight from a position in OCS, where she worked with sales (PremasterPRO) for shipowners and boatyard. Additional she also have some years in Telenor mobil and Incatel.
With all those 16 years of experience from the It-branch, We're excited to add Linda into our team. We wish here welcome!