TECDIS is an IMO approved ECDIS and is known for being easy to use while having a rich selection of useful additional features. TECDIS has been developed in close collaboration with navigators with long experience of sailing along the demanding Norwegian coastline.
PAPERLESS SAILING WITH TECDIS
A TECDIS solution can be installed in accordance with flag states' requirements for paperless sailing. This requires, among other things, a TECDIS backup installation, and that both stations must be connected to wheelmarked GPS. In addition, both systems must have electronically updated maps for the entire voyage plan.
TECDIS ROUTE PLANNING IS SIMPLE AND EFFICIENT
TECDIS has a very efficient route planning and monitoring tool, including options for several useful overlays.Available overlays, provided necessary subscriptions: 
Radar overlay. Presents echo from Furuno radar over the map.
AIO - ADMIRALTY Information Overlay. Displays temporary and temporary annotations for positions or areas as an overlay on the map.
Weather forecast. Displays weather forecasts for a user-defined period across the chart
Pirate information
ONE-CLICK CHART UPDATE
The chart update can be set up for efficient 1-click chart loading. Solutions from several chart providers are supported, including solutions from Navtor, ChartCo and Nautisk Forlag.
TECDIS TRAINING AND FAMILIARISATION
Our training partner NTNU Ocean Training offers type spesific ECDIS treaining for TECDIS. In addition, superuser traning and varius alternatives for bridge familiarisation can be offered, by request.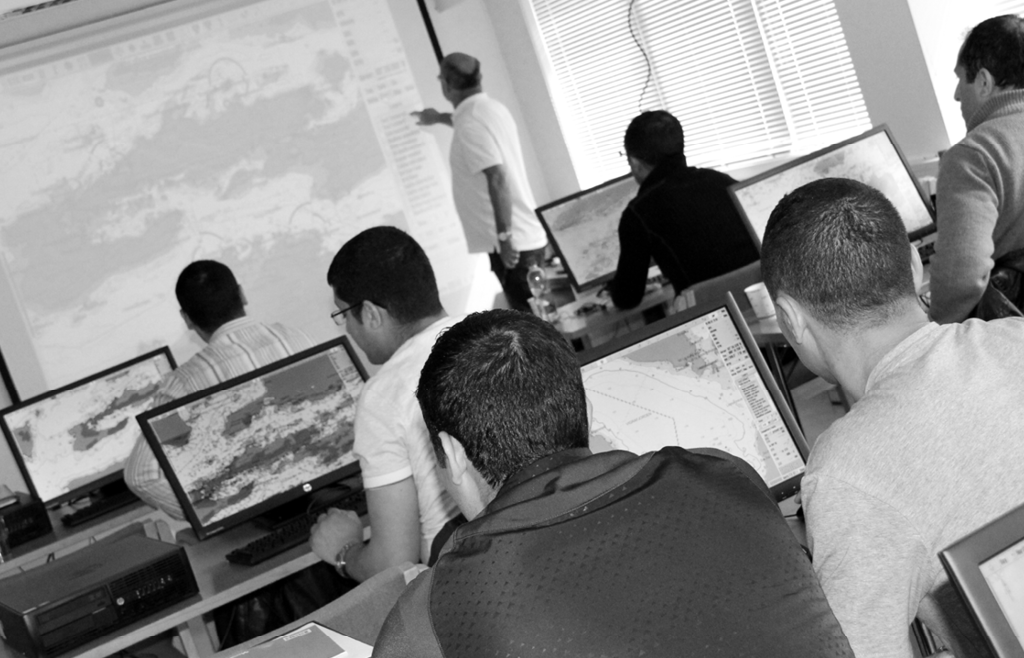 KEEP TECDIS UP TO DATE WITH TELCARE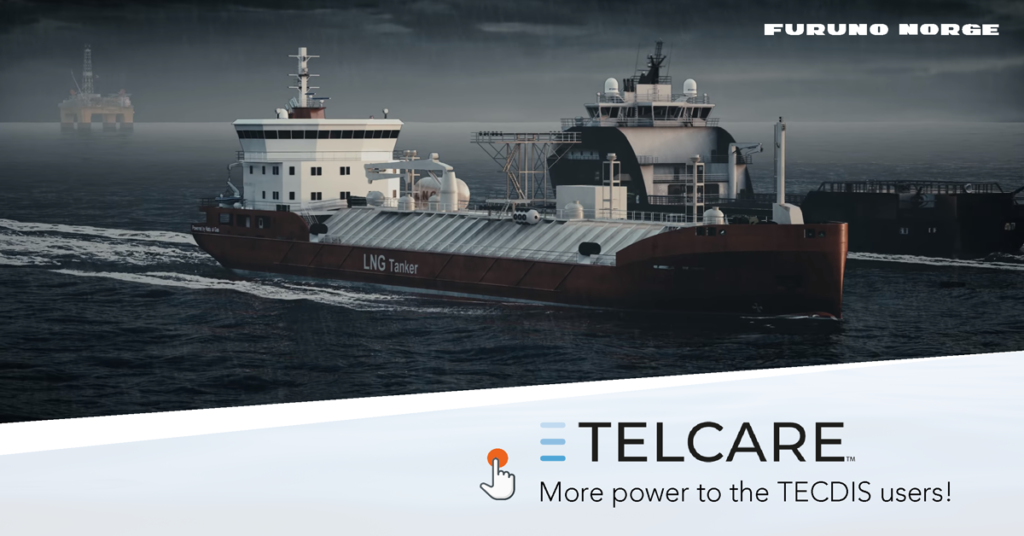 TELCare provides easy access to updates and useful features
Over many years, navigators on vessels in various segments have reported needs and wishes. This has resulted in additional functions being developed continuously. These are now available to all customers under the TelCare subscription. The subscription is subscribed per. installation and ensures access to all updates for TECDIS, including all updates to meet new requirements as a result of future changes to the ECDIS performance standard. New software versions are usually made available 1-2 times per. year.
When you sign up for a TELCare subscription, you get access to the latest version of TECDIS, including all additional functions.
Les mer om TelCare