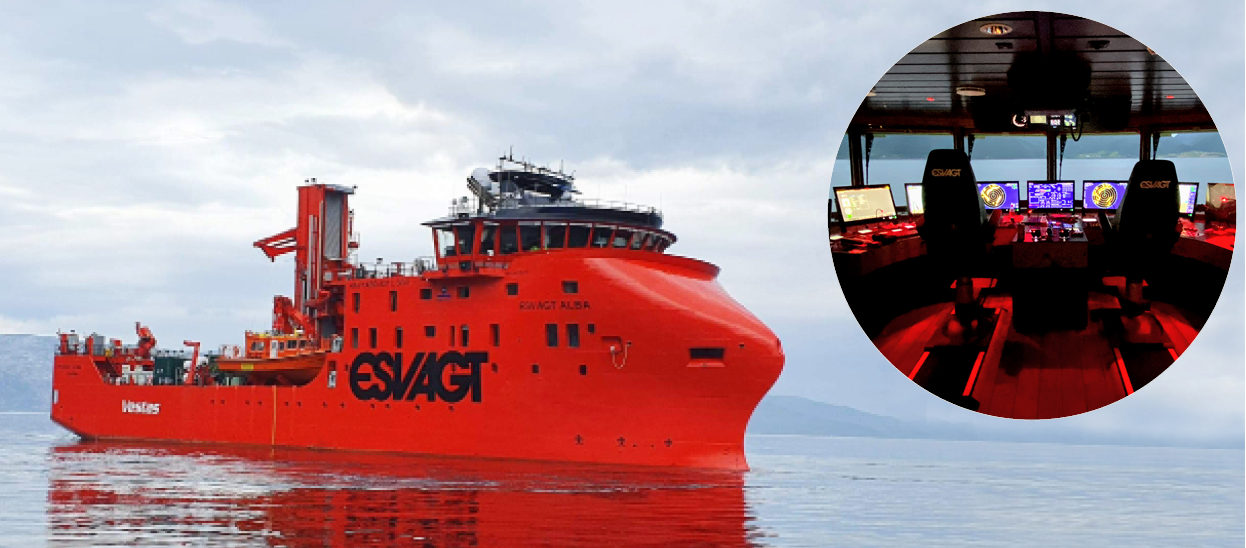 Wind farm service vessel Esvagt Alba is handed over to the Danish shipping company Esvagt. Alba is the second vessel in a series of three, all equipped with the FURUNO VOYAGER bridge system.
The FURUNO VOYAGER bridge system has been designed using our decades of expertise in sensor devices, network integration and software development.
ENHANCED SITUATIONAL AWARENESS
Total network sensor integration delivers enhanced situational awareness to the mariner. An uncomplicated display presentation simplifies and streamlines navigational tasks. Common responsibilities such as route planning, navigation status monitoring, log-keeping, alert awareness and day-to-day chart management are made easy through common workstation layout and redundancy of display and control. Watchstanders will enjoy reduced workload and significant freedom to move about the bridge, with all necessary information available in a variety of displays and locations.
INtegrated solution with multifunction workstations
The FURUNO VOYAGER solution offers multifunction workstations with seamless display of radar, chart radar, ECDIS, conning and the integrated alert management system. All systems have been developed with a completely new and intuitive user interface and in strict accordance with the most up-to-date safety and navigation standards in mind.
Esvagt Alba is equipped in accordance with class notation NAUT OSV and has 3 additional complete workstations at both wings and in the aft.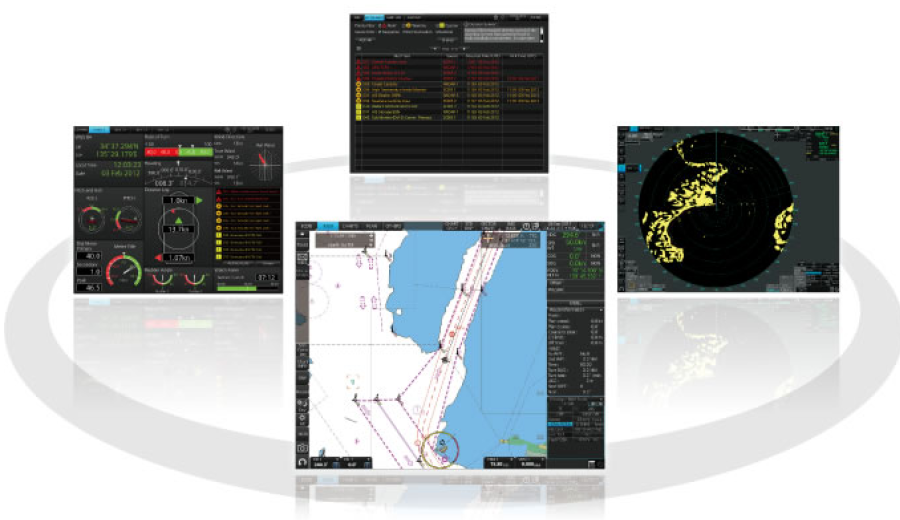 tHE eSVAGT aLBA solUTION
The navigation system for Esvagt Alba consists of the following: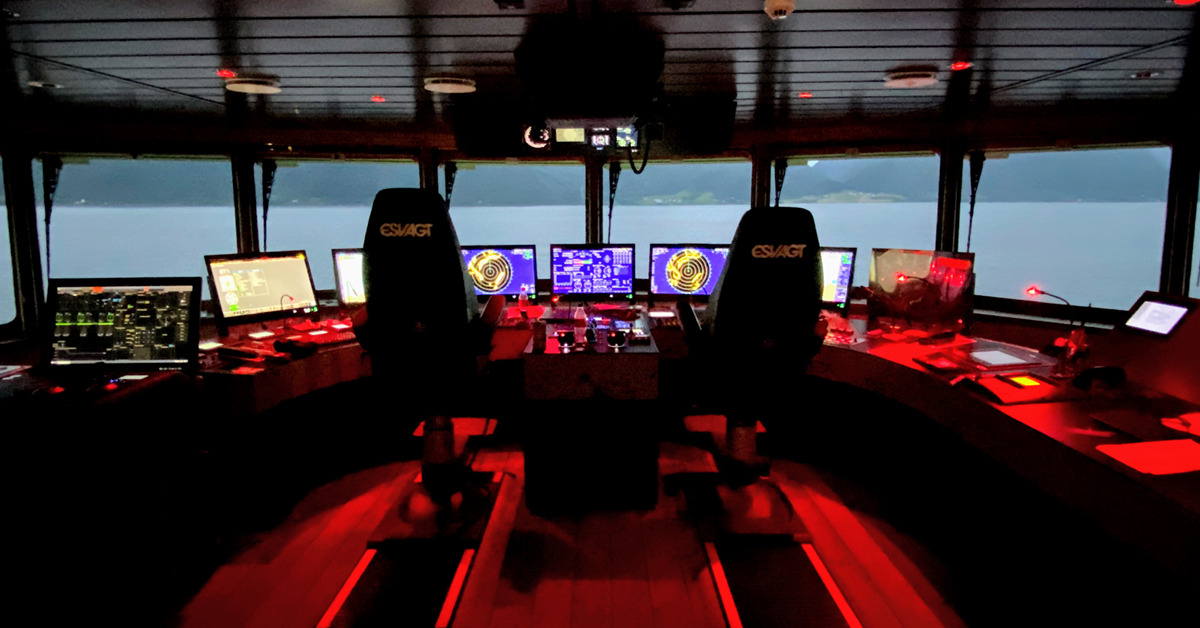 From the bridge onborad Esvagt Alba. Credit: Havyard Leirvik ASA