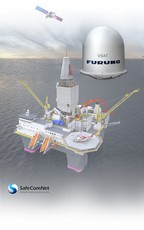 Offshore Technology Days takes place 15. - 16. october, and you can find Furuno Norge at booth B-3450.
We look forward to demonstrate our wonderful products at the exhibition, OTD. We will demonstrate our new products for this kind of audience, and hopefully people will like what them see. Products that we will focus on are:
• Oil radar
• TECDIS
• Night Navigator Camera
• Oil Spill Detection & Monitoring
• VSAT & VOICE service
• WASSP survey
Hope to see you at OTD!
Opening:
Wednesday 15, October: 09.00-17.00
Thursday 16. October: 09.00-16.00