FURUNO OIL RADAR FOIL-200
Furuno oil radar detects oil on the sea surface and provides accurate position information of the oil spill. The area can be transferred to a compatible ECDIS. The FOIL-200 is an additional module to the Furuno IMO navigation radar and does not need a separate antenna. It is thus easy and quick to install and commission. FOIL-200 has a very intuitive user interface and the functionality is easy to use. There is no need for formal training.
FOIL-200 is ReCOGNIZED BY NOFO
NOFO, the Norwegian Clean Seas Association for Operating Companies recognizes the Furuno oil radar FOIL-200 as suitable for NOFO mode of operation.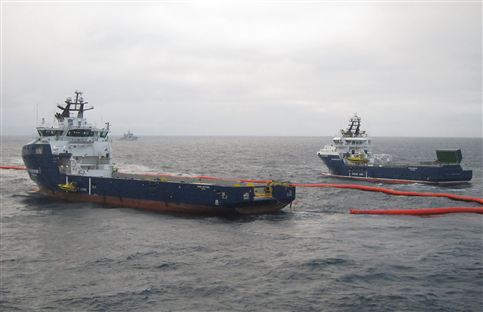 OIL ON WATER RETURNS DIFFERENT ECHOES
FOIL-200 uses very sophisticated algorithms to analyse the details of the echoes which by the navigation radar are interpreted as noise and therefore filtered out. Oil on water returns different echoes than the normal backscatter from the sea and it is these echoes that are presented in the radar image of FOIL-200. Different weather and sea conditions impacts backscatter. To adjust for this the FOIL-200 has three predefined modes with recommended yet adjustable settings for the best performance.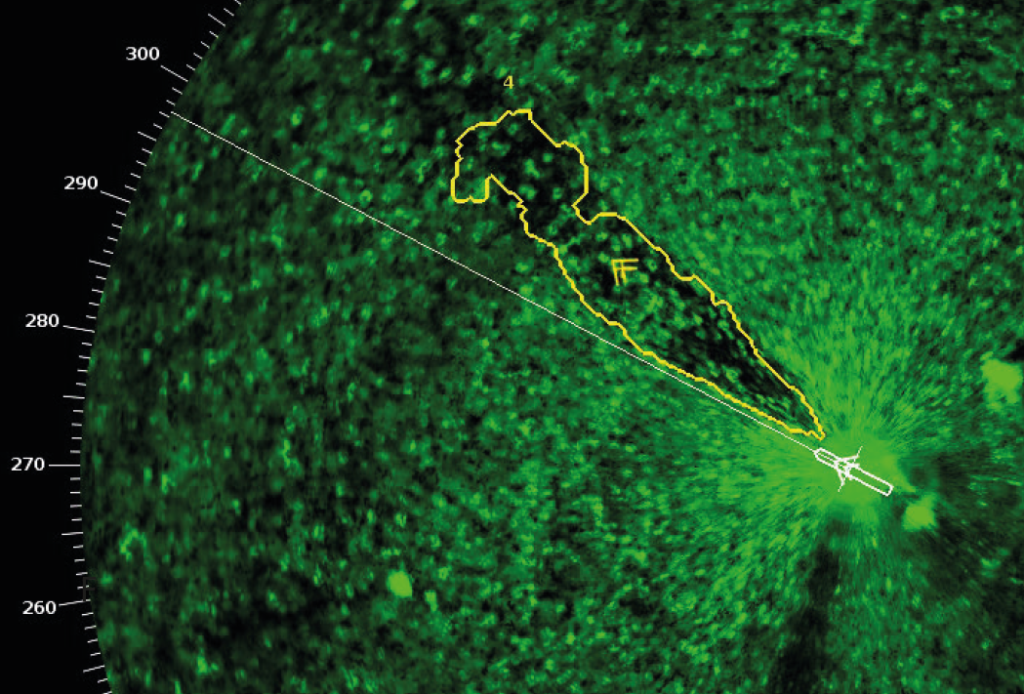 AUTOMATIC CALCULATION OF AREA 
The FOIL-200 oil radar automatically detects oil spills and presents a polygon to indicate the area of the oil slick.
FOIL-200 also automatically calculates the area of the area where oil is detected. The user can manually enter oil surface thickness and the system calculates the total volume of oil within the polygon.
If necessary, the user can also draw their own polygons for areas where oil spills are suspected, even if the oil radar does not give a clear indication of this.
FURUNO OIL RADAR UTILIZES AWARD-WINNING RADAR TECHNOLOGY
Furuno IMO radar has been awarded a number of times for its high performance. Our latest radar models have the ability to distribute raw data to other systems over IP network. This enables us to offer several different add-on radar modules for various operational needs where highly sophisticated filters are used to suppress or highlight relevant echoes.
Available add-on radar modules are Wave radar Wave Analyzer WV-100, Oil radar FOIL-200 and Ice radar FICE-100.
Our latest radar models are versatile solutions with the possibility of several simultaneous applications. This results in lower investment costs and cost-effective maintenance. Several applications on the same equipment also limits the challenges associated with the physical placement of the antennas.