THE WORLD'S FIRST IMO-APPROVED SOLID STATE X-BAND RADAR
As the first supplier in the world, Furuno can offer a complete, IMO-approved solid-state radar system, consisting of both X-band and S-band radar. Solid-state radar technology provides higher performance, e.g. by enabling more nuanced noise filtering. In addition, the technology provides an opportunity to develop new functions that can contribute to better situational awareness and thus increase the safety of navigation.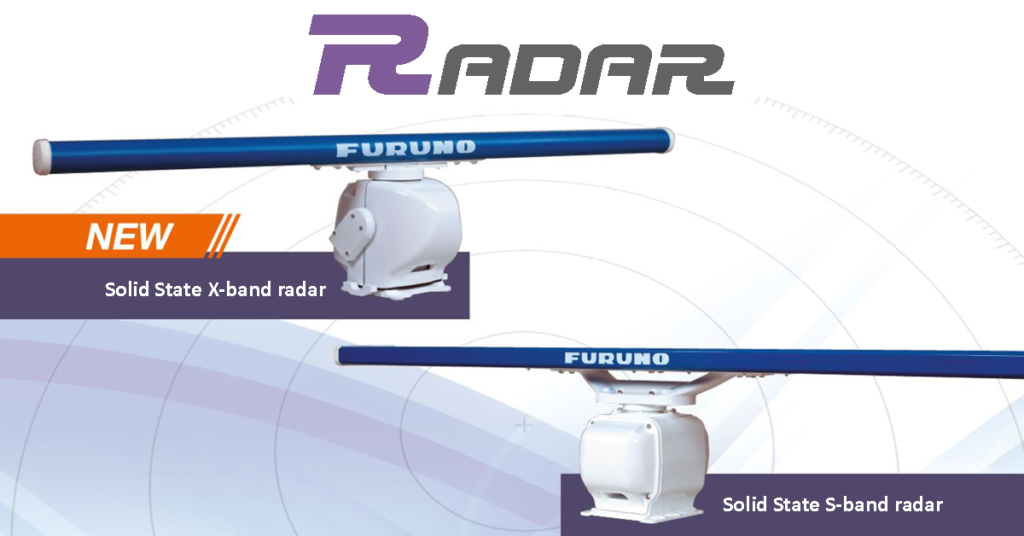 AERODYNAMIC ANTENNA DESIGN CONTRIBUTES TO LONGER LIFE
The FAR-2xx8 series' antennas have a new design that suppresses aerodynamic resistance and eases the load on the gearbox's moving parts. The new antenna unit is magnetron-free and brushless, which reduces maintenance costs. The gearbox has also been given a new aerodynamic design and at the same time emphasis has been placed on making it safe and easy to perform maintenance. The access for connecting the cables is made very simple and all the components in the gearbox are integrated in one module, which can be easily lifted out if necessary. You can take the module indoors and perform the necessary service, dry and safe.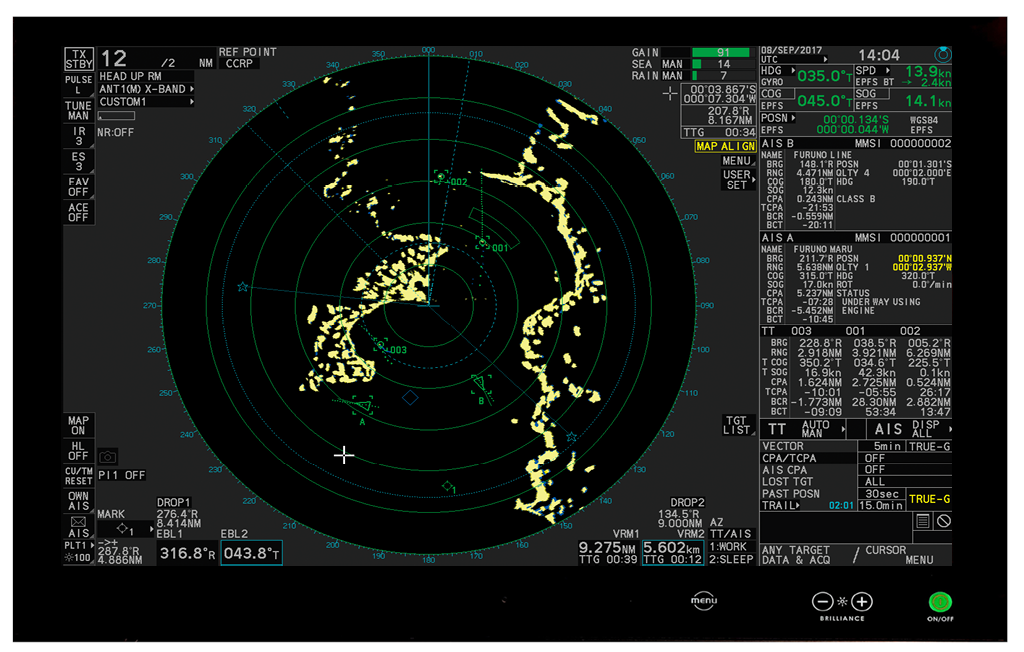 THE RADAR IMAGE IS CLEAN AND RELIABLE
Furuno has a strong focus on innovation and further development of our radar technology, with the goal of offering the user an optimal radar image, reliable, virtually noise-free and with sharp and accurate echoes. The FAR-2xx8 series runs all the signal processing in the antenna unit itself. In this way, signal loss between antenna and processor is avoided, which is very important for achieving the best possible result.
AUTOMATIC CLUTTER ELIMINATION (ACE)
Constantly changing weather and sea conditions require adjustments of the radar settings. The FAR-2xx8 series has several features that help the navigator do this quickly and safely. The new noise elimination function ACE (Automatic Clutter Elimination) is activated with one click and contributes to an improved radar image to which the navigator can have high confidence. The ACE function automatically adjusts the radar settings optimally, based on advanced analysis of echo and "backscatter". One should still use the function with caution and take into account that under given conditions it may be a better solution to take manual control.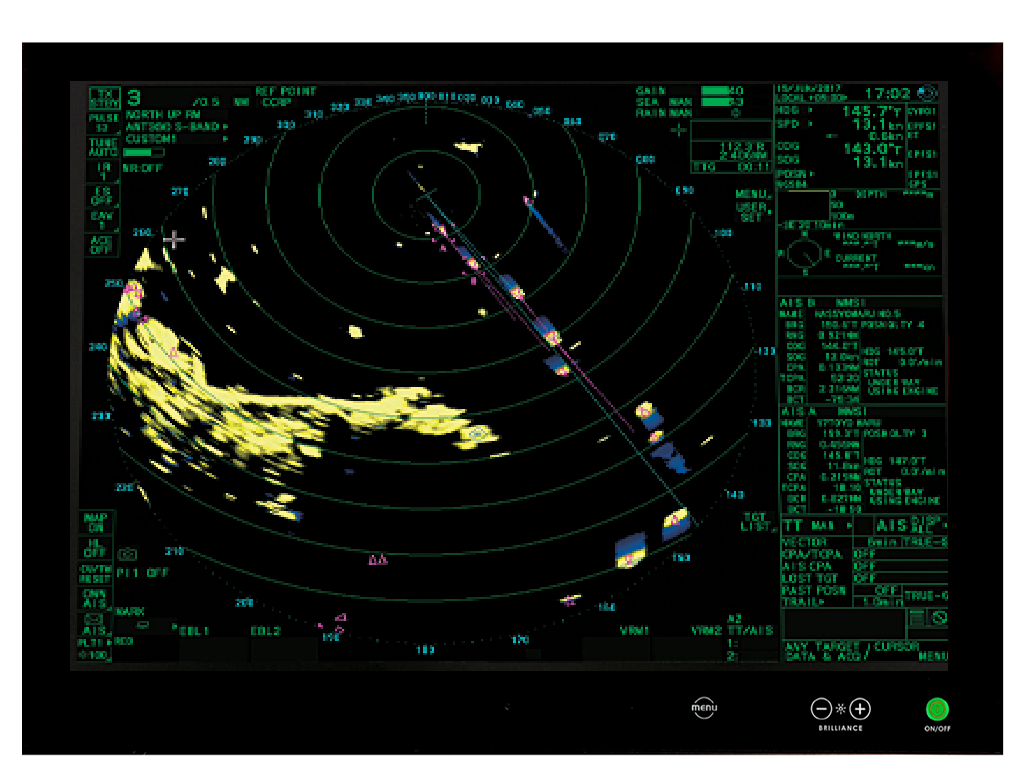 The radar image shows target tracking for FAR-2xx8 S-band radar.
NXT RADAR MODELS UTILIZE DOPPLER TECHNOLOGY
All our NXT radar models, both IMO and non-IMO models, are solid-state radars that also utilize Doppler technology for maximum performance. New features that take advantage of this are Target Analyzer™, Fast Target Tracking™ and Auto Target Acquire™. These features provide quick and accurate detection and identification of any hazardous targets.
With Fast Target Tracking™, course and speed vectors for plotted targets are presented in mere seconds. The tracking has proven to be very stable, even on smaller and fast-moving vessels. The navigator can thus, when necessary, take action at an early stage and avoid undesirable events.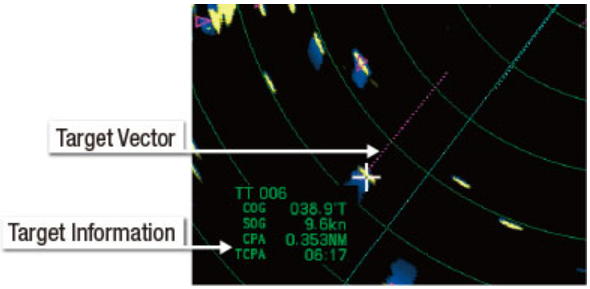 IMPROVED USER EXPERIENCE
Radar, as a navigation aid, has been under continuous development for many years. It has gradually become an advanced system with many choices for different settings, both for the radar functions and the presentation of the radar image. Our newest IMO radars include the InstantAccessBar™ which provides quick access to frequently used functions and settings. It allows the navigator to easily adjust or switch on or off e.g.:
ACE - Automatic Clutter Elimination
EAV - Echo average variation
ES - Echo Stretch
Presentation of AIS targets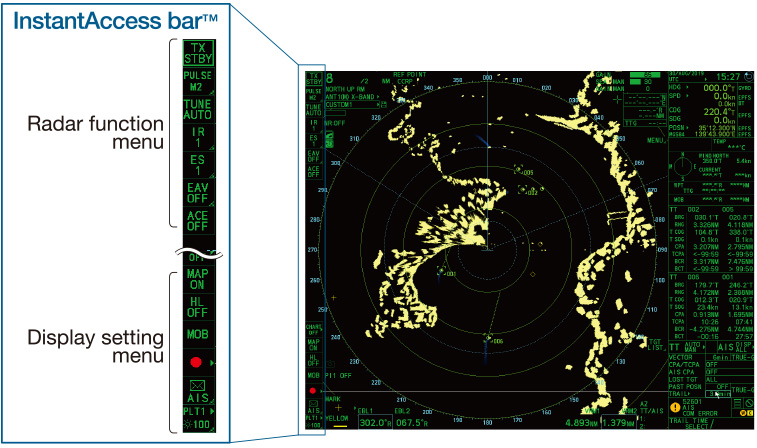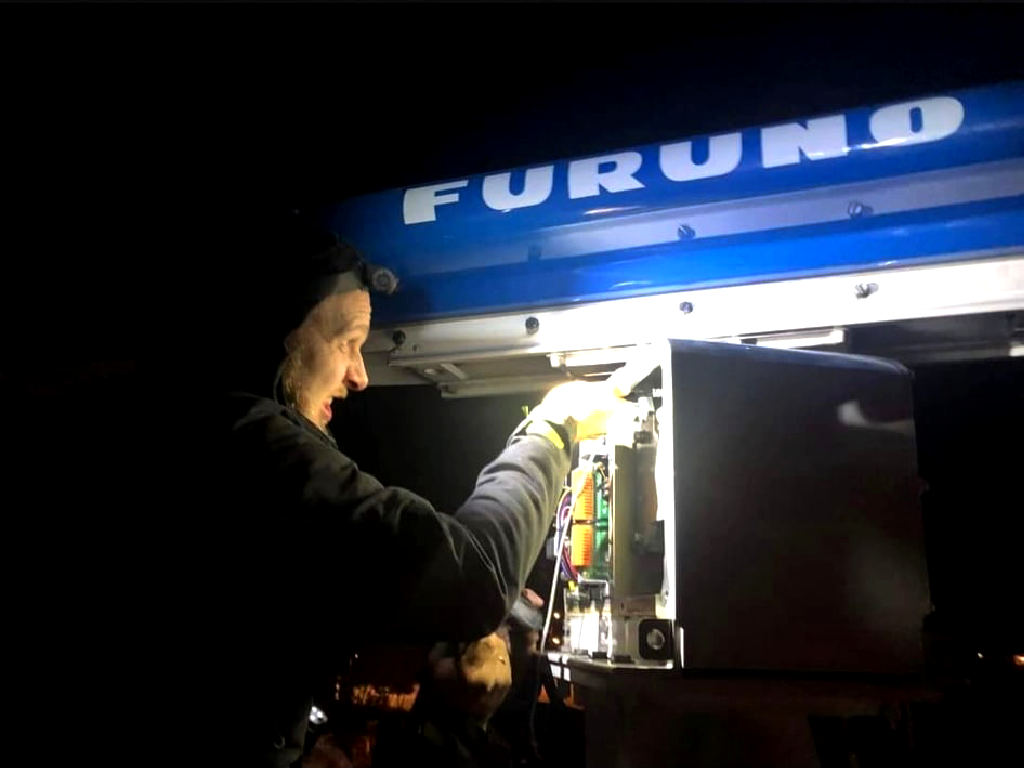 Foto: Navy Rørvik
The user interface is virtually unchanged
The FAR-2XX8 series is the descendant of FAR-2xx7. During the design phase for the new solution, efforts was made to ensure that retrofit would be simple, both in terms of installation and use. The antenna fits in the same bracket as the previous model. The user interface, including operation, is similar to the FAR-2xx7 series, making it easy for the user to switch to a new model. At the same time, the user interface has new fast functions. This provides a lower threshold for new users to adopt to the FAR-2xx8 models.
The integration with other equipment is taken care of
With retrofit from FAR-2xx7, you can usually reuse screens, as long as these work satisfactorily.
The FAR-2xx8 series supports interswitch with FAR-3xxx, FAR-2xx9, FAR-2xx7 and FAR-15x8.
You can get radar overlay from FAR-2xx8 to TECDIS
Connection to Furuno VDR is taken care of (need for additional equipment may be necessary)
FAR-2XX8 IS COMPATIBLE WITH FURUNO OIL, ICE AND WAVE RADAR
The FAR-2xx8 series is compatible with Furuno Oil Radar FOIL-200, Furuno Ice Radar FICE-100 and Furuno Wave Radar Wave Analyzer WV-100. Both oil and ice radars are recommended connected to X-band radar, preferably solid state for best performance, but 25 kW magnetron radar is also a good alternative.