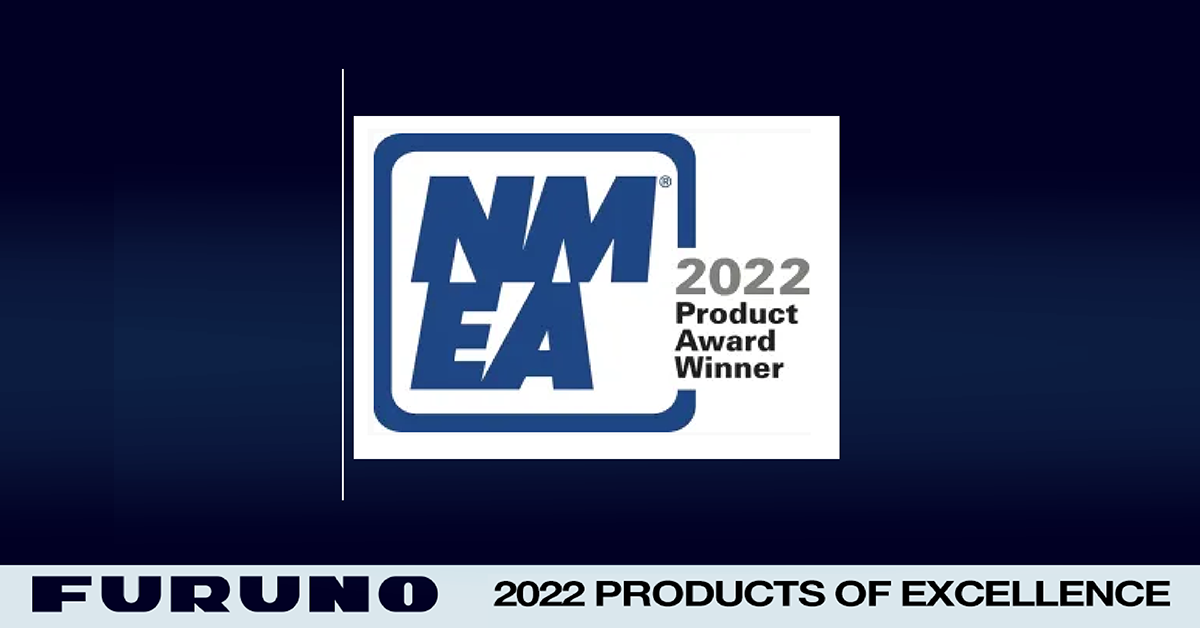 It's been 50 years since Furuno won their first NMEA (National Marine Electronics Association) award in 1971, and in that time, Furuno's outstanding products have brought home an impressive 247 Awards. Read the jury's comments for each product below.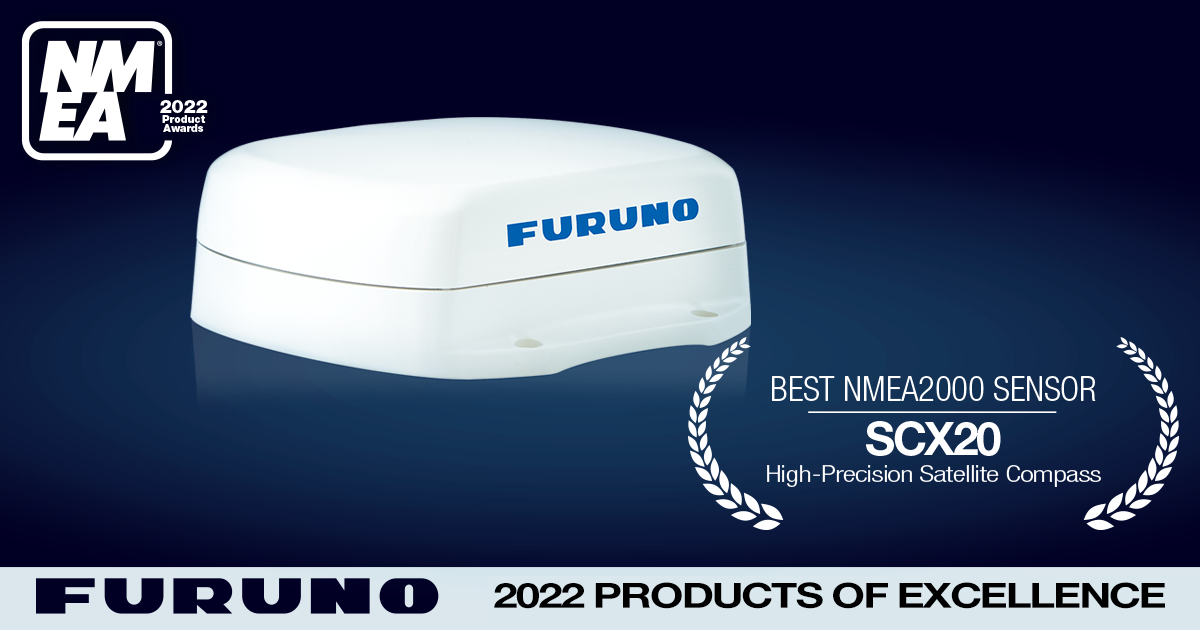 SCX-20 - The best NMEA2000 sensor
The SCX-20 Satellite Compass was recognized once again as the top dog in the category for best NMEA2000 Sensor. The unique four-antenna design of the SCX20 makes this amazing Satellite Compass capable of calculating precise heading, pitch, roll, and heave information, even when line of sight is limited to only a single satellite.

GO TO PRODUCT (Norwegian)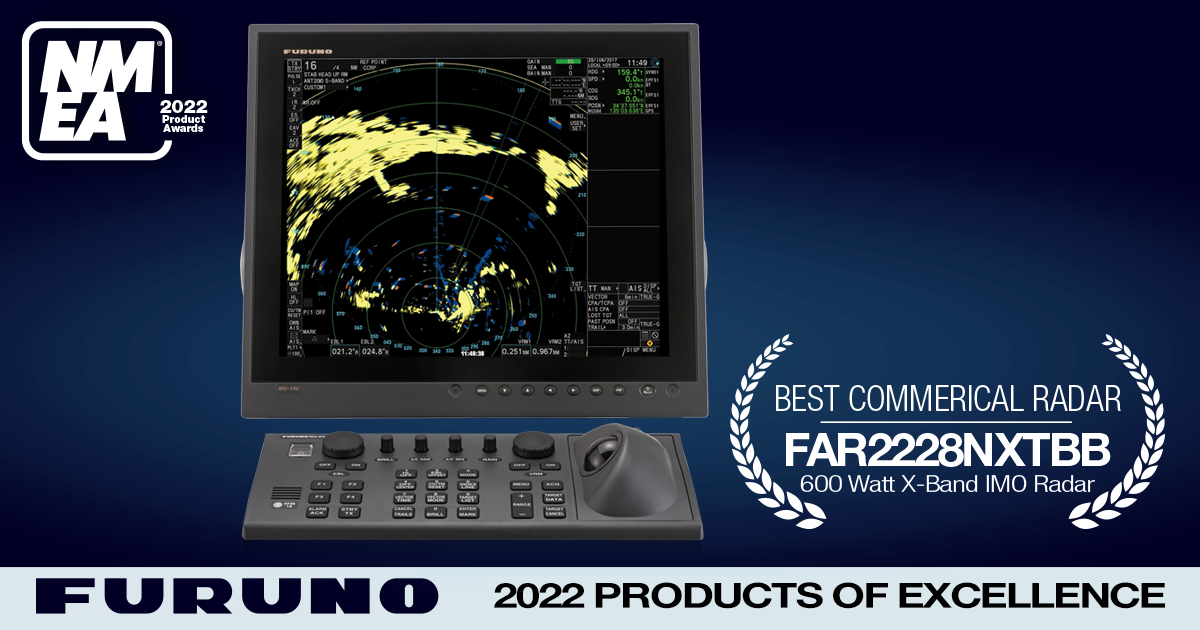 FAR-2xx8 NXT - The best commercial radar
In the Commercial category, Furuno's FAR-2xx8 NXT Radar brought home the Product of Excellence award. This 600 Watt solid state IMO Radar is the culmination of Furuno's decades of innovation, showcasing Furuno features such as Automatic Clutter Elimination (ACE), Fast Target Tracking, and a familiar but completely fresh user interface. The Radar also includes a refined antenna and gearbox.
GO TO PRODUCT (Norwegian)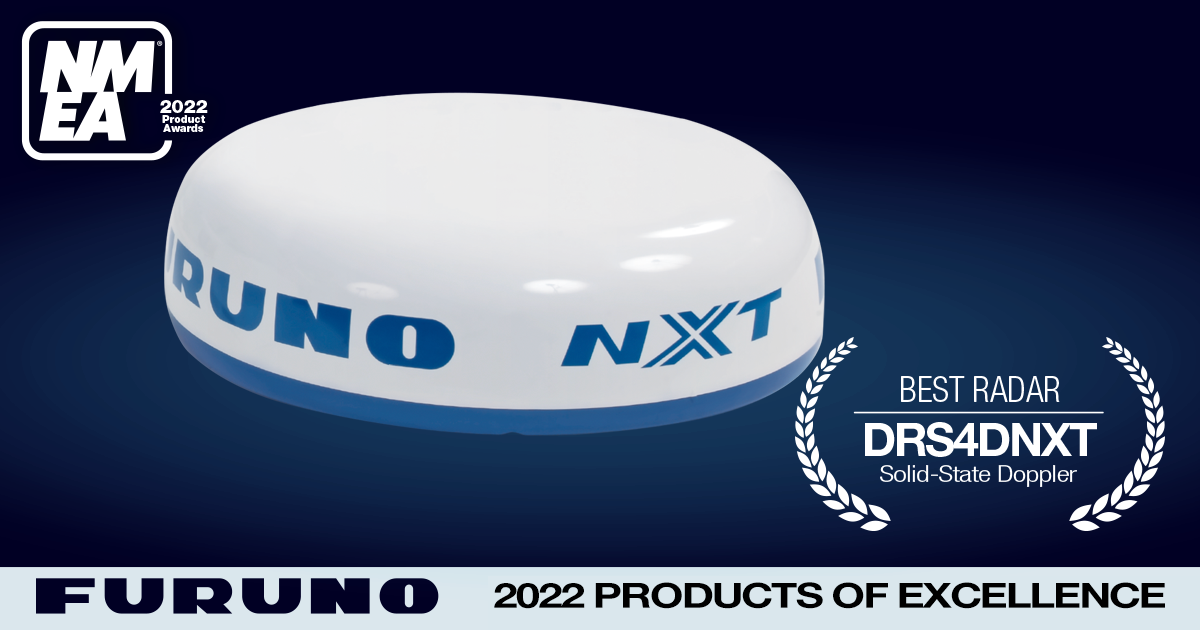 DRS4D-NXT - The best solid state doppler radar
In the Radar category, Furuno's DRS4D-NXT once again took home the top honor. The DRS4D-NXT is a solid state doppler radar in a compact 24" radome, featuring innovative Furuno technologies such as Target Analyzer™, Fast Target Tracking, and RezBoost Beam Sharpening.

GO TO PRODUCT (Norwegian)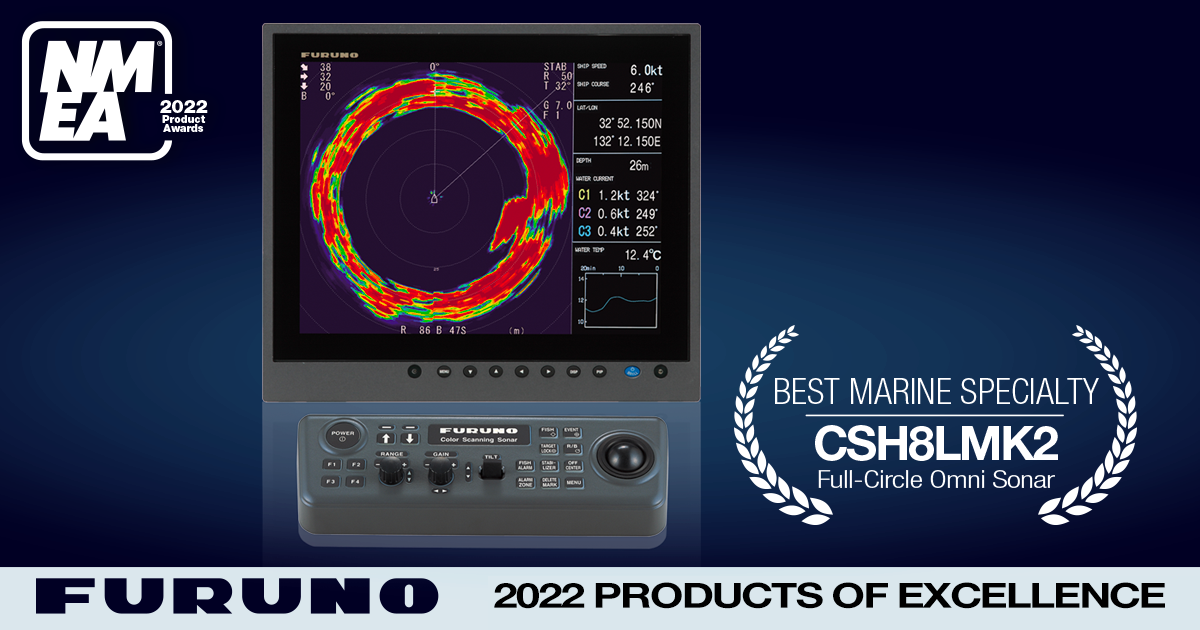 CSH-8LMK2 - The best full-circle scanning sonar
Furuno's CSH-8LMK2 Full-Circle Scanning Sonar took top honors in the Marine Speciality category. This mid-frequency sonar detects fish schools and individual fish, displaying fish distribution and seabed conditions in 16 colors, 360 degrees around the vessel. Its narrow beamwidth and enhanced target identification capabilities make it ideal for searching near the vessel or in shallow waters. NMEA members agree the CSH8LMK2 is a perfect solution for midwater trawlers, purse seiners, and sportfishing battlewagons alike, making it a game-changer on the tournament circuit.

GO TO PRODUCT (Norwegian)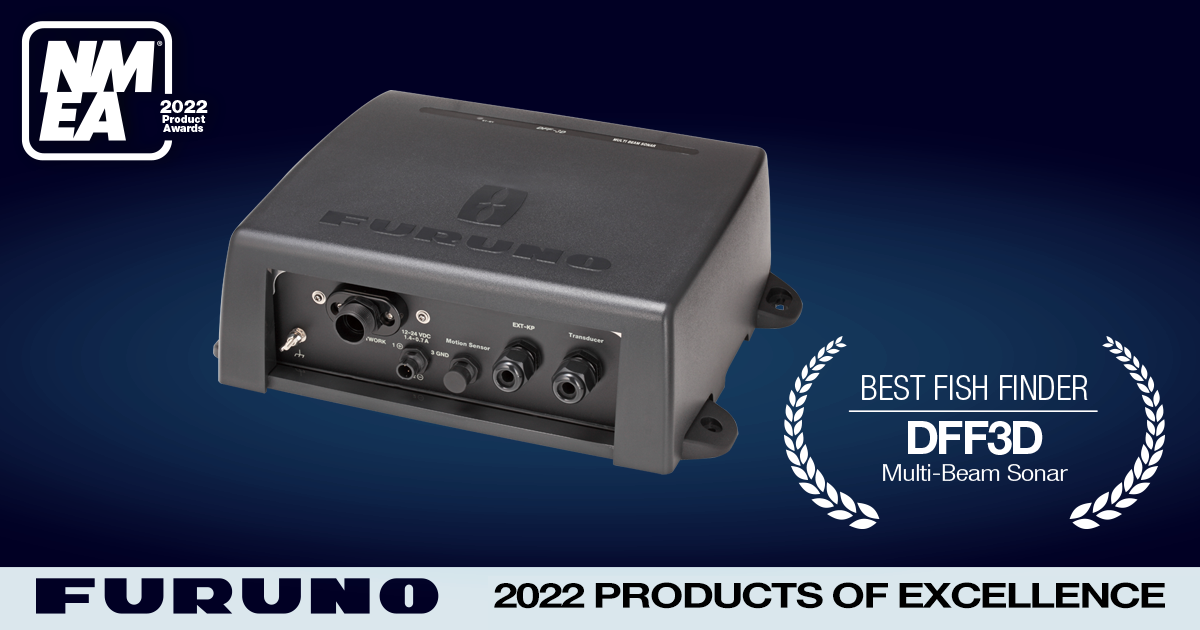 DFF-3D - The best fish finder!
Product of Excellence award for Fish Finder for the fifth consecutive year! The DFF-3D takes fish finding to new depths and angles, with a 120-degree view from port to starboard. With new PBG functionality, boaters can create their own shaded relief bathymetric charts wherever they travel.

GO TO PRODUCT (Norwegian)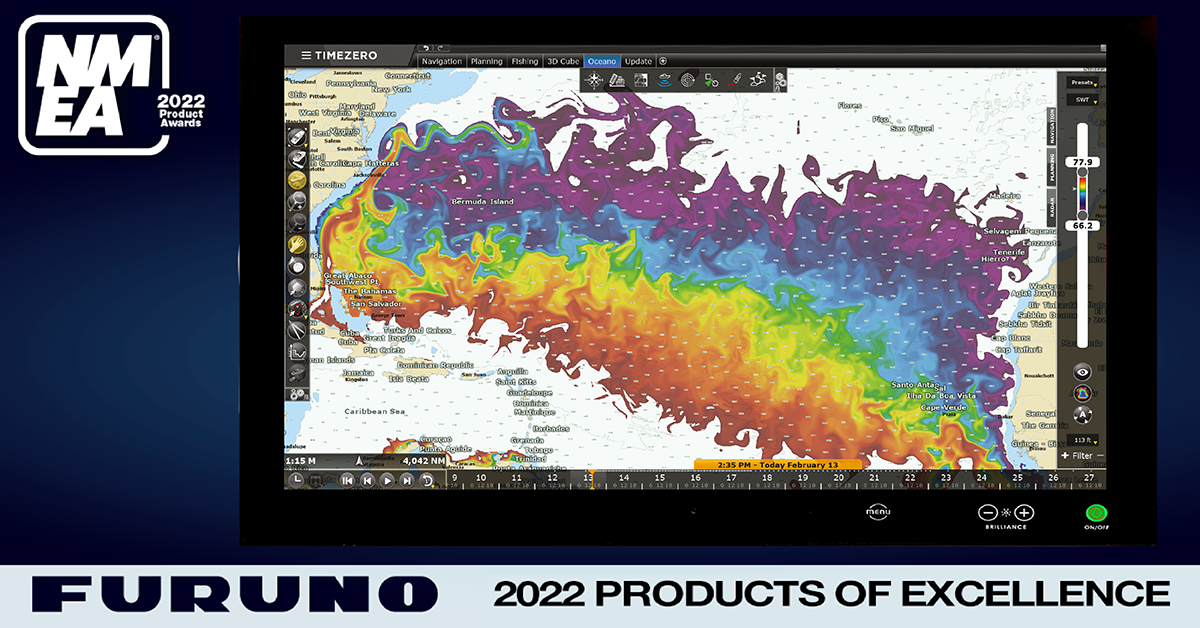 TimeZero Professional - The best marine software
!
TZ Professional software provides a powerful tool for commercial fishing that improves identifying areas with great fishing potential. Improve your planning each trip by accumulating rich personal data from all your previous sessions. Go straight to the areas that appear to be the most likely to reward you based on both fixed and temperamental factors such as bathymetry and weather conditions. Get more insights, using the replay recorded data feature at the end of the day, you can identify areas which need investigating for future sessions. Make your fishing more efficient than ever with TIMEZERO technology.

GO TO PRODUCT (Norwegian)
CONTACT US TODAY!