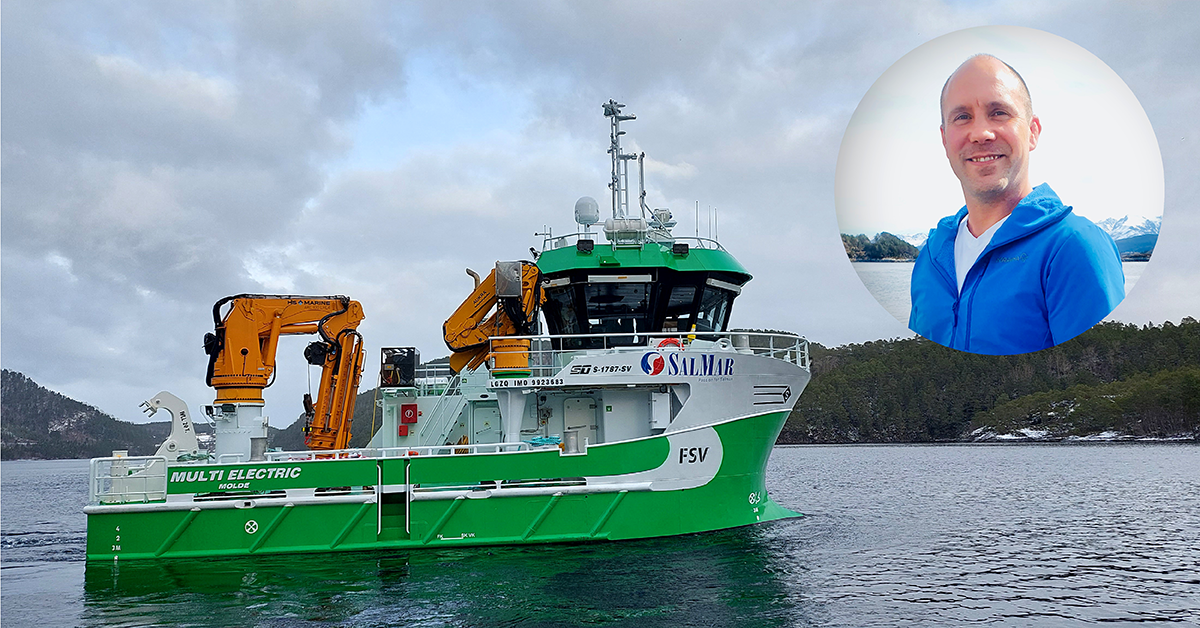 FSV Group has recently been handed over its service vessel from Sletta Verft. The vessel are build for service, support, transport and towing tasks for the aquaculture industry. Multi Electric have Coastal E installed, a modern and approved chart solution for paperless sailing.
- "Multi Electric" is the first vessel FSV Group will receive this year, and within a short time, their sister ship will be ready. Six vessels are planned to be delivered in 2023, all with similar electrified propulsion machinery. FSV Group has experienced strong growth since its establishment in 2011, and the company will have a total of 22 vessels in operation by the end of 2023. In parallel with an intense new building program, the shipping company is also converting some of the existing vessels to hybrid propulsion lines. We work hard to retain a leading position in the industry's electrification of the service fleet in the industry, says Arild Aasmyr, general manager of the FSV Group, in his interview with Skipsrevyen.
THE FURUNO PACKAGE INCLUDE COASTAL E, AN Electronic chart system approved for paperless sailing.
Multi Electric are now ready for an paperless sailing with the Coastal E chart system. This is a chart solution for vessels under 24 meters. Coastal E has been developed to give a large number of vessels that do not have ECDIS requirements, the opportunity to choose an approved and modern chart solution for paperless sailing.
With their multi-beam sonar DFF-3D installed, the service vessel has a detailed picture of bottom structures, presented in 3D.
In addition, the Furuno solution consists of: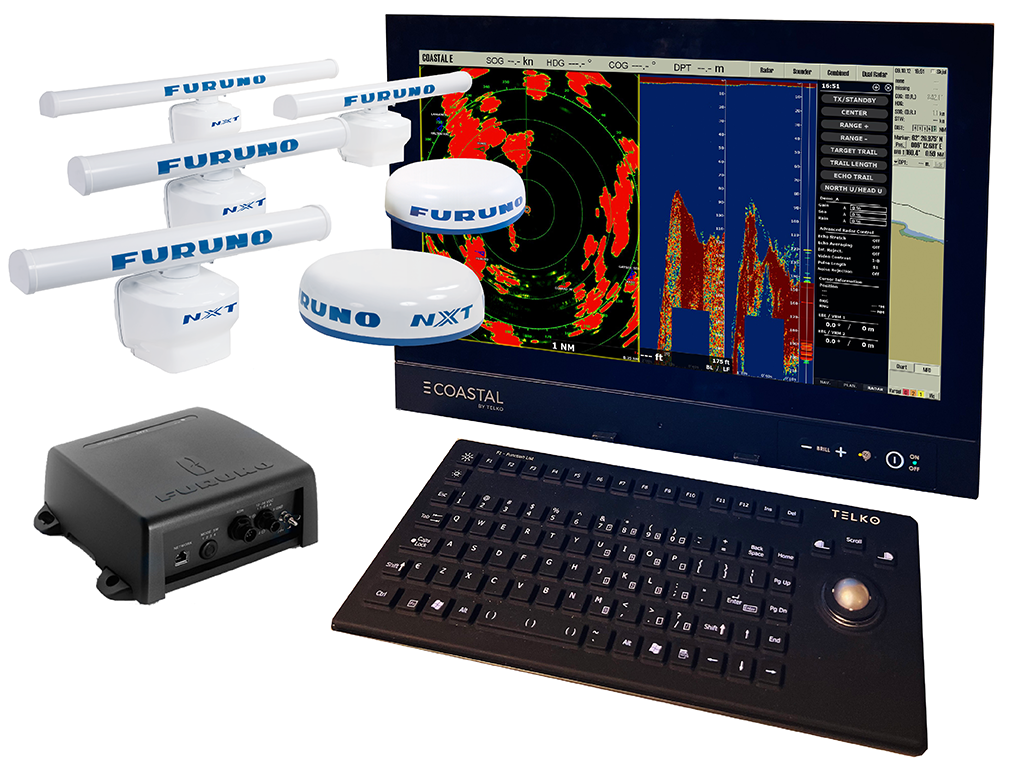 COASTAL E - AN APPROVED ALTERNATIVE FOR SMALLER VESSELS
Previously, only ships with an IMO-approved and duplicated ECDIS solution had the privilege of paperless sailing. Due to the substantial requirements for the ECDIS installation including requirements for integration with approved gyro, speed log, AIS and GPS, as well as a main power and emergency power supply, it has for practical reasons been of little relevance for smaller vessels to install ECDIS as replacement for the paper charts.
The Norwegian Maritime Directorate's circular RSV 12-2019 outlines the new (national) regulations for an alternative to ECDIS for vessels up to 24 meters, with the exception of vessels that holds a carriage requirement for ECDIS. The new regulations sets forth that the solution must functionally be in line with the ECDIS performance standard. However, a smaller display is accepted and the only required sensor integration is a wheel marked GPS, or other approved satellite positioning system.
NEW - The Coastal E with option for integrated radar- and echo sounder modul!

Read more...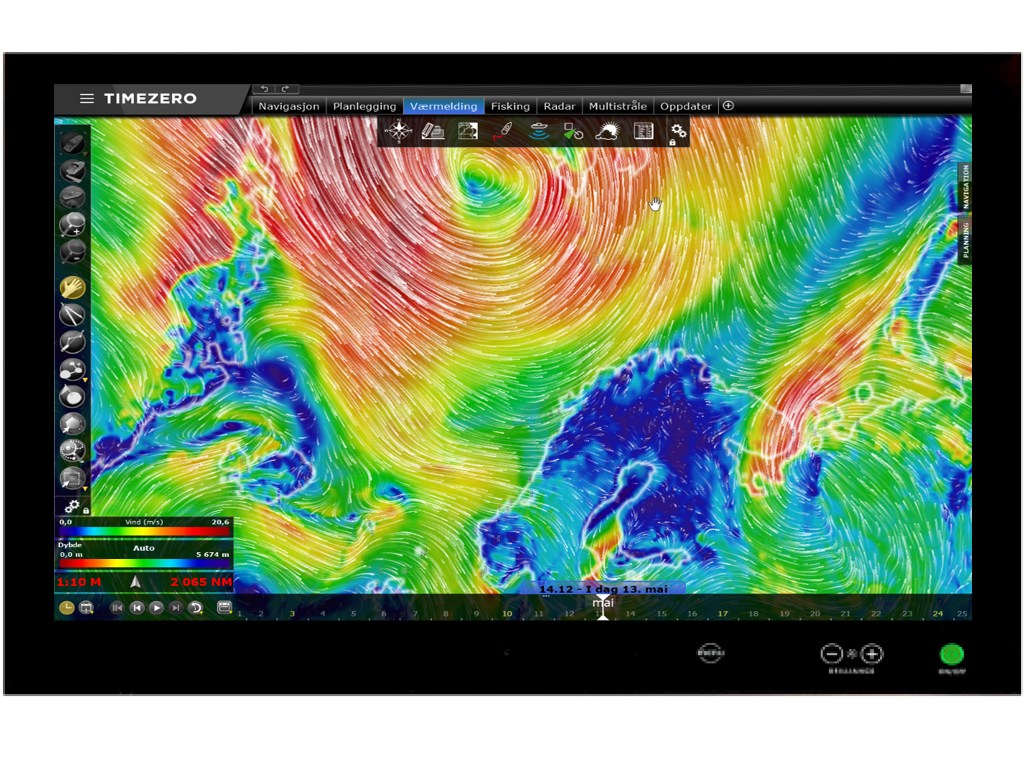 A UNIQUE WEATHER FUNCTION IN TIMEZERO PROFESSIONAL
Service vessels in the aquaculture industry are developing to carry out advanced operations in more exposed areas. The weather can quickly become the deciding factor in completing an operation. The weather function in

TimeZero Professional

is fully integrated into the map, where the weather data is presented with high accuracy. The user decides the area, period and weather data to download. A visual presentation of detailed forecasts makes it possible to plan the execution of operations as efficiently as possible.
TimeZero Professional consists of a processor with support for up to three screens. A wide selection of integration licenses is offered for Furuno instruments. Easy network connection to Furuno network radar and sonar modules, camera solutions and several other instruments makes TimeZero Professional a very flexible integration platform.
Contact us today!
INSTALLATION AND COMMISSIONING OF THE FURUNO PACKAGE
The Furuno package has been installed and commissioned by Furuno dealer Elmarin AS. They are a total supplier of electronic services and maritime electronics. They have worked closely with Sletta Verft for many years.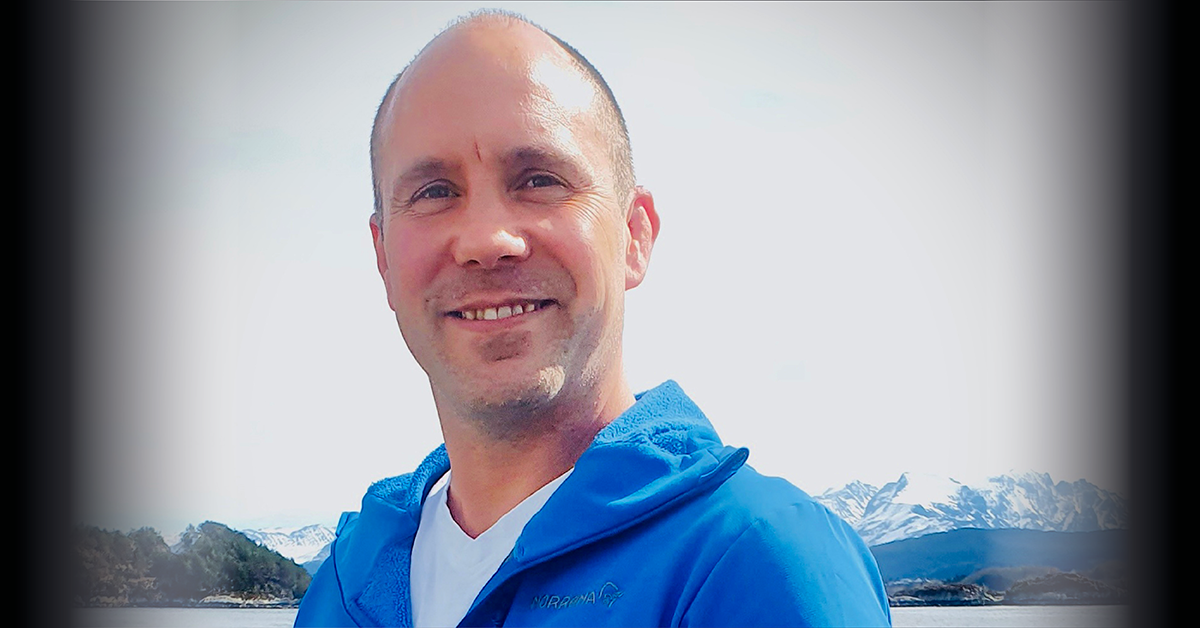 Elmarin is proud to be a supplier of the world's first fully electric service boat. We take part in sustainable development!

With Furuno Coastal E, they are now sailing paperless! In addition to TimeZero chart plotter, DFF-3D, DFF1 UHD sonar and NXT radar, this vessel is sailing safely and quietly through Norway's fjords. We wish the vessel and the crew all the best for the future, says the service manager at Elmarin, Jan Ove Knudsen (picture).
Contact your Furuno dealer...
OTHER NEWS FROM FURUNO NORGE