GP-170 IS IMO APPROVED FOR GPS AND GLONASS
GP-170 is an IMO approved GNSS system for both GPS and GLONASS. GP-170 can also be configured for multi-mode and thus receive signal from both GPS and GLONASS satellites. The GP-170 has been on the market for a few years as a GPS only receiver. Already installed receivers can be upgraded to multi-GNSS capacity by updating software and changing the antenna to a multi-GNSS antenna.
GNSS
Global Navigation Satellite System (GNSS) is a general term describing any satellite constellation that provides Positioning, Navigation and Timing (PNT) information data on a global basis. GPS, Galileo, GLONASS and BDS/BeiDou are Global Navigation Satellite Systems.
KEEP YOUR GNSS RECEIVER UPDATED
Over the last couple of years, there has been a lot attention around "jamming" and "spoofing" of satellite-based positioning systems, used for maritime navigation. In order to stay best possibly protected, it is important to keep your systems up to date, both in terms of physical equipment and software. There are constantly new software versions with extended anti-jamming and anti-spoofing functionality that improves the receiver's resilience.
We recommend an annual review of all critical bridge systems, including positioning systems, to check for up-to-date software that can be installed. FURUNO has a high focus on making all our bridge systems as resilient as possible, to different types of cyber-attacks.
WHAT IS JAMMING
Jamming signals are electrical signals generated in or around the GNSS frequency bands, by other equipment or by radio. The jamming signals can come from completely legal systems, but it can also be an attack where signals are sent deliberately, in order to negatively affect the performance of GNSS receivers. In either case, the jamming signals will interfere with the reception of genuine GNSS satellite signals, which may result in inaccurate, incorrect or failed positioning.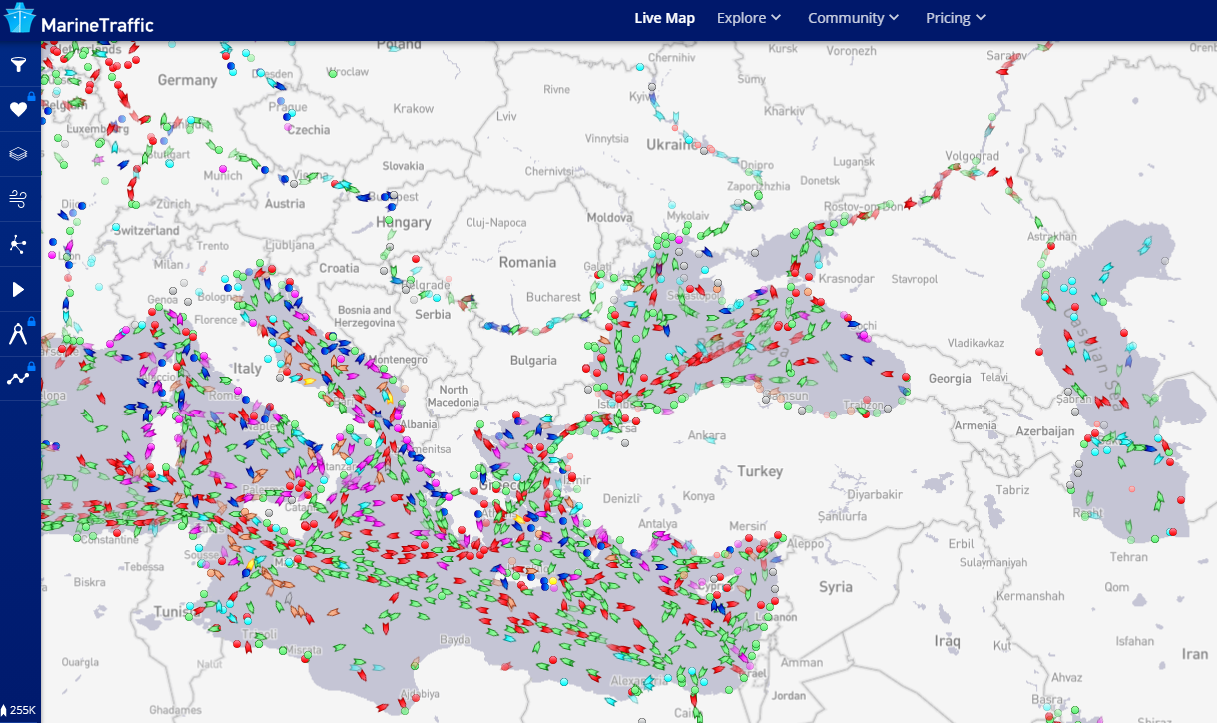 WHAT IS SPOOFING
Spoofing signals are signals that are deliberately transmitted for the purpose of mimicking genuine GNSS satellite signals. Such signals contain information that is intended to cause GNSS receivers to calculate incorrect position, speed and time information.
INCREASED SAFETY WITH MULTI-GNSS
GP-170 is an IMO approved GNSS receiver for both GPS and GLONASS. For increased performance and accuracy, it can also be configured for "multi-mode". The GP-170 then receives signals from both GPS and GLONASS satellites, which can provide better performance and accuracy. When close to constructions e.g. harbours constructions, platforms or even high mountains one can experience being in the shadow of satellites for one particular system. With a combined setup, you will most likely still have enough satellites to be able to calculate a safe position.
A multi-mode configuration can also be beneficial with regards to the risk of "jamming" and "spoofing". As the receiver has several satellites to available for calculations, deviating signals are easier to identify and reject.
CHOOSE THE RIGHT ANTENNA FOR YOUR NEED
GP-170 is delivered with different antennas for GPS/DGPS and GLONASS/DGLONASS, as well as combined GPS and GLONASS. Be sure to select the correct antenna for your vessel.