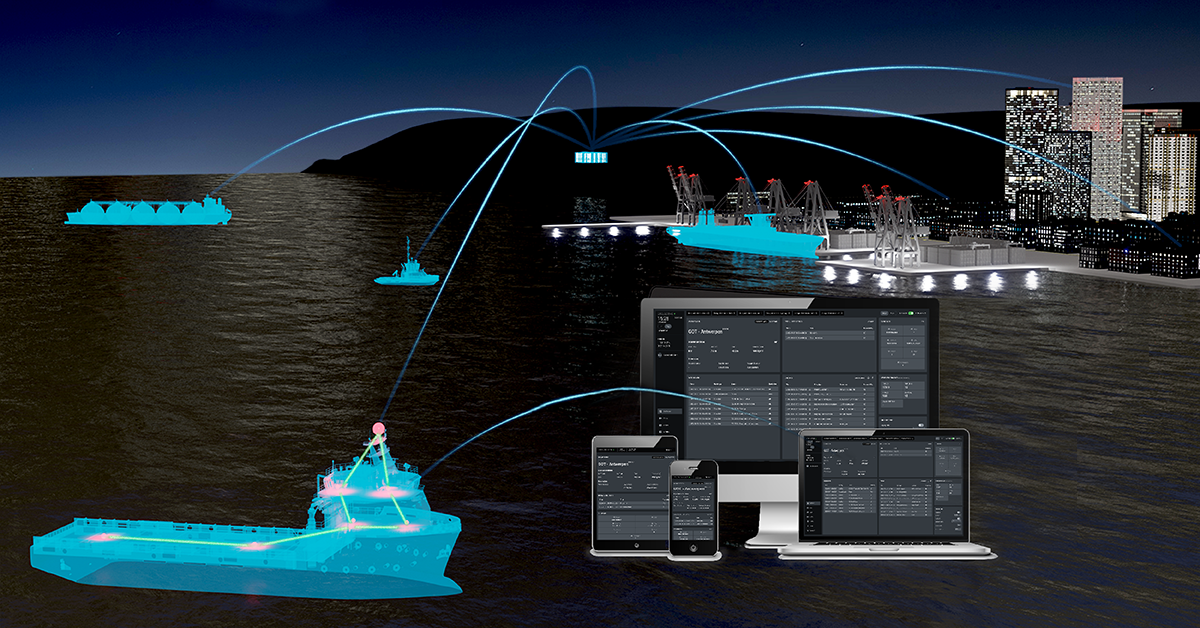 TELSCOPE is a comprehensive solution for electronic record books, checklists and future e-navigation services. TELSCOPE electronic record books are type approved by DNV, in accordance with ISO 21745 – Electronic record books for ships, and DNV's own class requirements. The solution is in line with SOLAS and MARPOL.
WHY YOU SHOULD CONVERT TO ELECTRONIC RECORD BOOKS
OFFICE SIDE ACCESS TO SHIP INFORMATION
Observation data from the record books forms an important part of the documentation in connection with preparations for audits, incident reporting, demurrage and various insurance-related cases. The process of retrieving record book information has up until now been manual and rather time consuming. TELSCOPE offers an effective and time-saving solution.
With TELSCOPE Ship-to-Shore the office has full access to all the record books for all ships in the fleet.
TELSCOPE Reports provides on-demand generation of relevant standard and customized reports, making it easy to share information with external parties.
FULL AGREEMENT ACROSS RECORDBOOKS
Incident investigation often reveals a significant discrepancy between the relevant record book entries and actual course of events. One well known reason is that manual recordkeeping is done at a later time than events occur.
Whenever possible this type of work is best left to automated mechanisms that can deliver correct record book entries on time, any time. Also, this reduces the burden of manual, repetitive and tedious record keeping.
With TELSCOPE far more accurate and correct recording of observations is achieved, with full agreement across the various log books. This can be decisive for the analysis of a sequence of events leading to good conclusions and relevant corrective measures.
7 WAYS TELSCOPE PROVIDE ADDED VALUE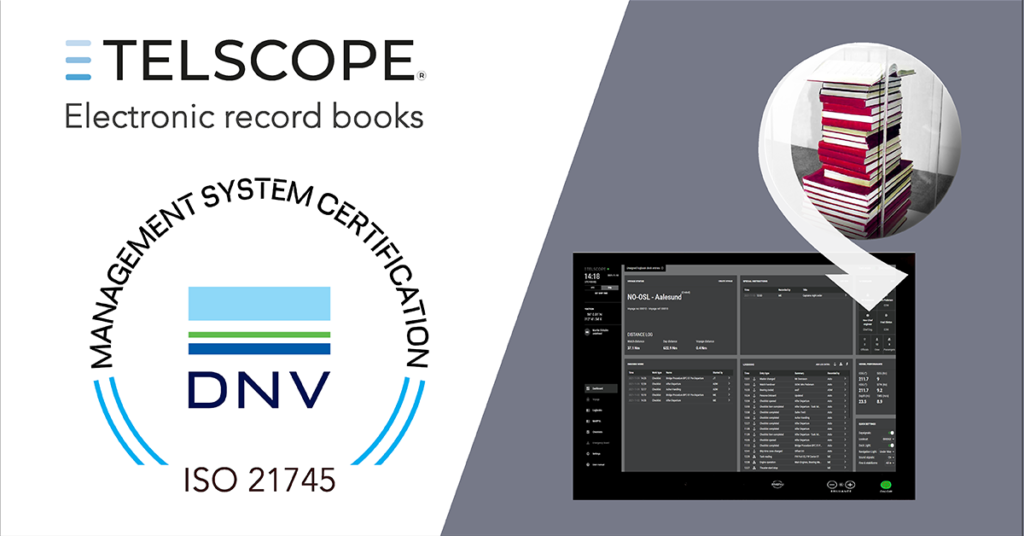 Reduced manual work in connection with record keeping
Simple and time-saving signing
Exact time and position for the same event across all relevant books
Automatic data transfer to

VDR

Records can be linked to TELSCOPE Checklists
Automatic transfer of records to the landside office
Minimized manual administration and no need for storage of physical books