TELSCOPE REDUCES MANUAL WORK AND INCREASES QUALITY
The solution reduces the crew's manual work with logging and signing. At the same time, high quality records are ensured. TELSCOPE also significantly reduces the shipping company's burden associated with the administration of the physical books.Investigations of accidents or unwanted events often reveales a significant discrepancy between the logged information in the record books and the actual course of events. TELSCOPE can be configured for automated log entries of various events. For both manual and automated records, the solution retrieves time, position and other relevant data from the ship's sensors. An accurate and correct log of observations is thus obtained, with full consistancy between the various logbooks. This can be crucial for the analysis of events to lead to correct conclusions and relevant corrective measures.

TELSCOPE is a comprehensive solution for electronic logbooks, checklists and future e-navigation services. The logbooks are now type approved by DNV, in accordance with ISO 21745 - Electronic record books for ships and DNV's own class requirements. The solution is in line with SOLAS and MARPOL.
TELSCOPE IS A TYPE APPROVED SOLUTION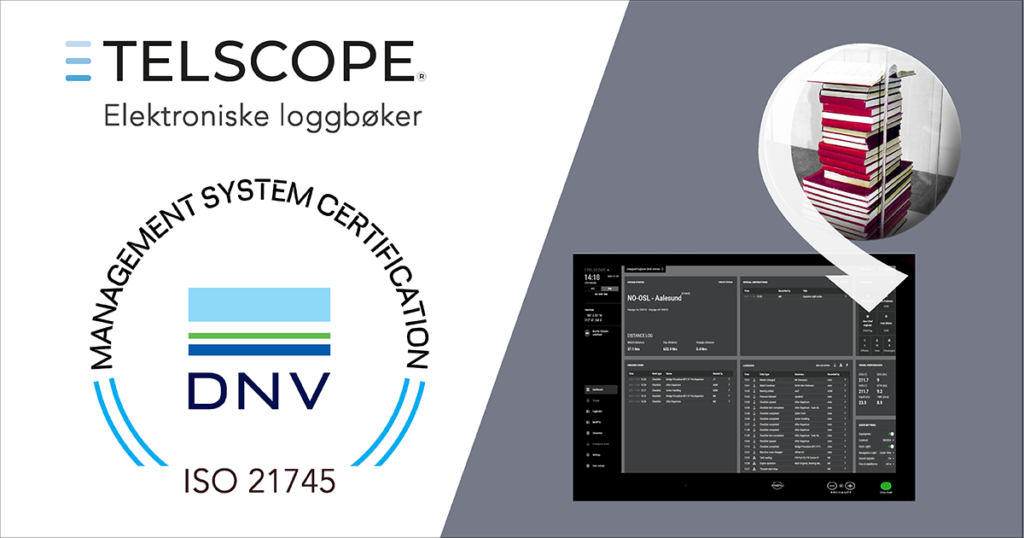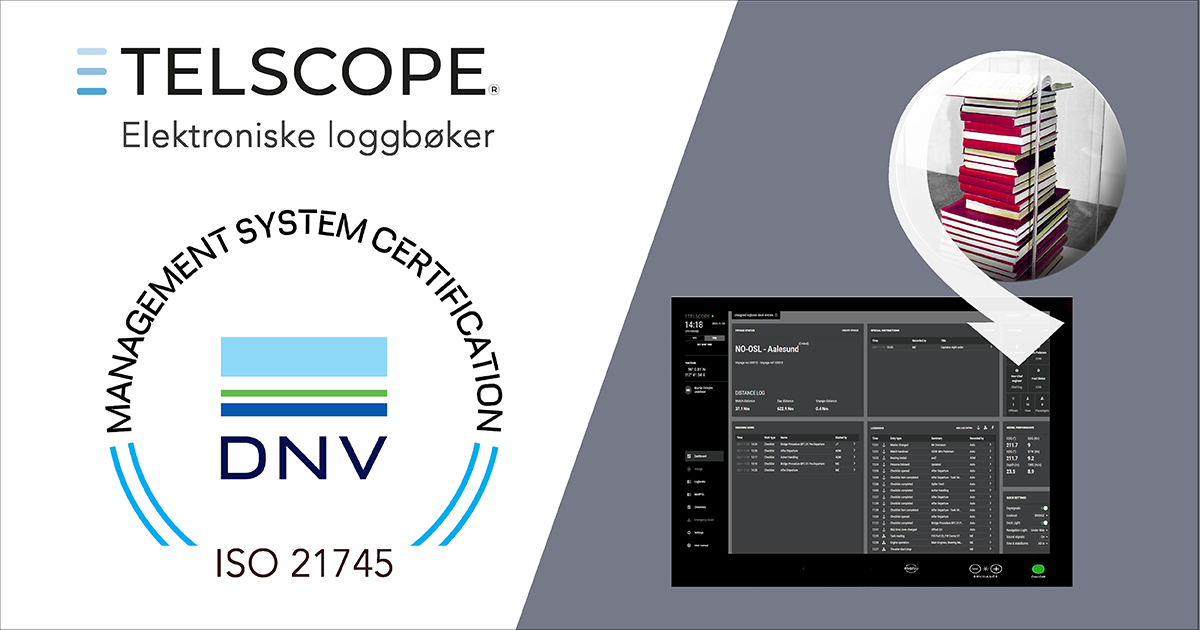 ISO 21745 - ELECTRONIC RECORD BOOKS FOR SHIPS
TELSCOPE electronic logbooks are type approved by DNV and certified in accordance with ISO 21745 - Electronic record books for ships. The standard was published in September 2019 and specifies the technical and operational minimum requirements for electronic logbooks for use on board ships. The type approval certificate for TELSCOPE covers both Deck, Machine and GMDSS logbooks and the MARPOL record books.

THe TELSCOPE RECORD BOOKS AND OTHER FEATURES
Loggbøker
✓ Deck✓ GMDSS✓ Engine

Marpol
✓ Garbage record book✓ Ballast Water Record Book✓ Oil Record Book I✓ Oil Record Book II✓ Cargo Record Book (Incl. Chem)

Andre funksjoner
✓ Check lists✓ Special Instructions✓ Ship to shore solution✓ Shore Dashboard✓ Voyage

TELSCOPE FLAGSTATE APPROVAL
All ships that have carriage requirements for logbooks and record books may use electronic solutions for this, in line with IMO regulations. However, it is necessary to obtain additional approval, per. ship, from the flag state of the ship.TELSCOPE electronic logbooks have already been approved by a number of flag states and more approvals are being obtained on an ongoing basis, based on customer requests.
OBTAINED FLAGSTATE APPROVALS:
PROCESS STARTED:

✓

Norway
* France

✓

Sweden
* Gibraltar

✓

Denmark
* Cayman Island

✓

Faro Islands
* Barbados

✓

Finland
* Liberia

✓

Malta
* Bermuda

✓

Marshall Island
* Bahamas
* Panama
WHAT IS AN eleCtroniC RECORD BOOK? 
An electronic logbook is more than a digitized version of the physical book. An electronic solution should simplify record keeping and signing, ensure correct guidance and provide the opportunity for effective communication during and after various events.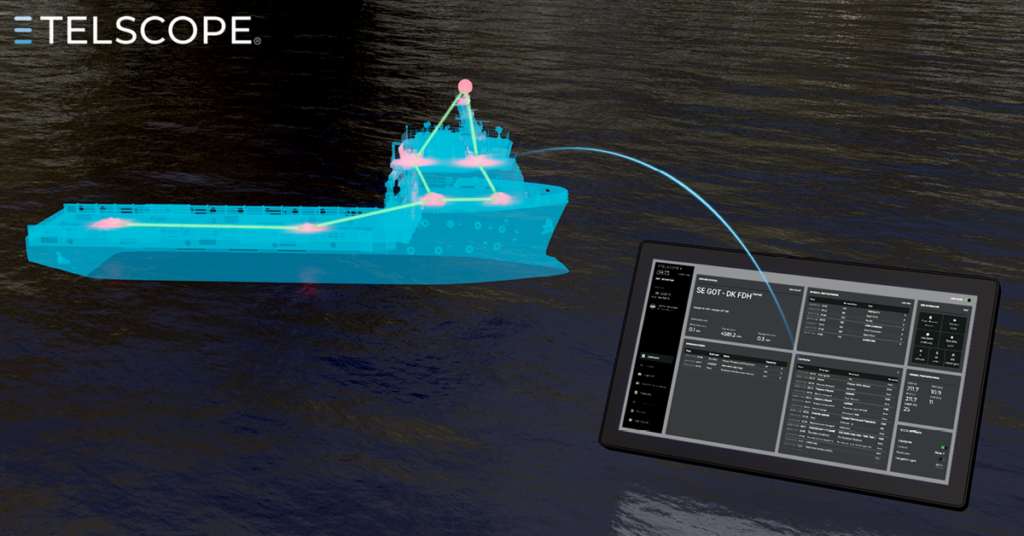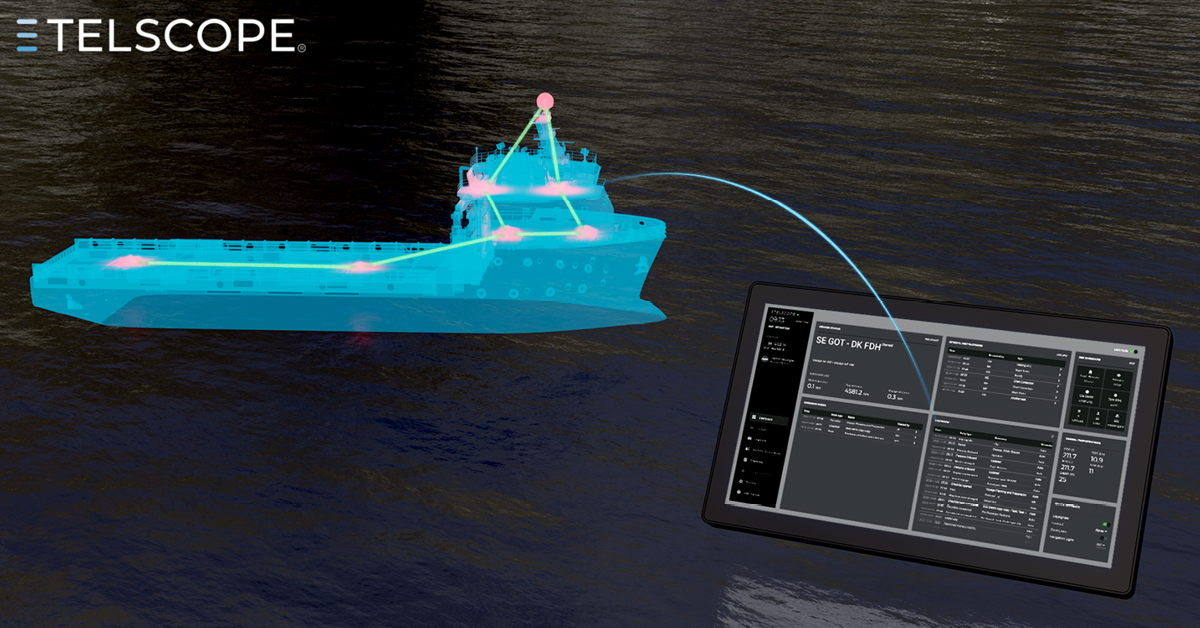 EFFICIENT LOGGING WITH HIGHER QUALITY
TELSCOPE features easy to use, time-saving functionality for logging and signing. Accurate sensor data is retrieved for high-quality automatic and manual logging. The solution also ensures full consistancy of e.g. time and position between all record books for various observations around the same events.

TELSCOPE ship-to-shore PROVIDES THE OFFICE WITH ACCESS TO UPDATED RECORD BOOKS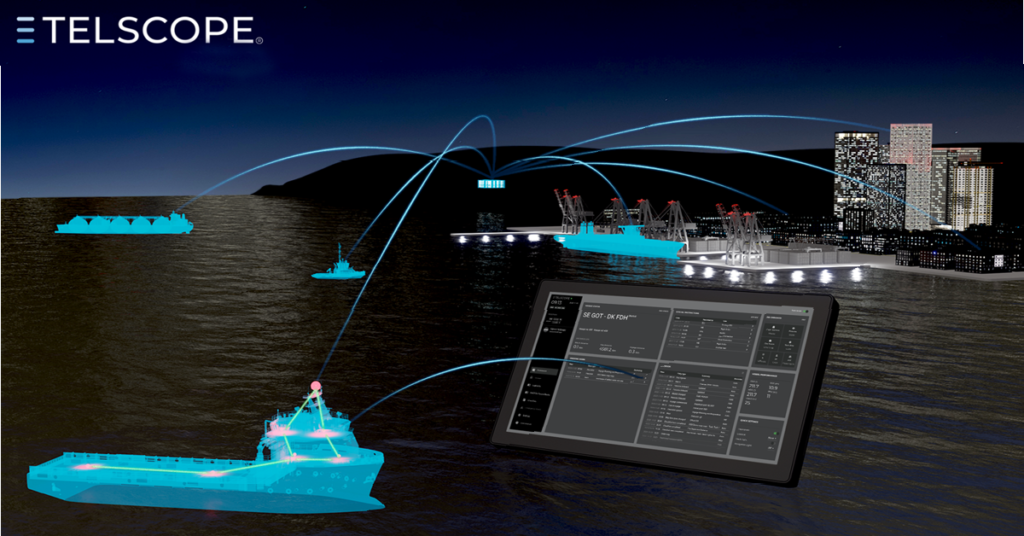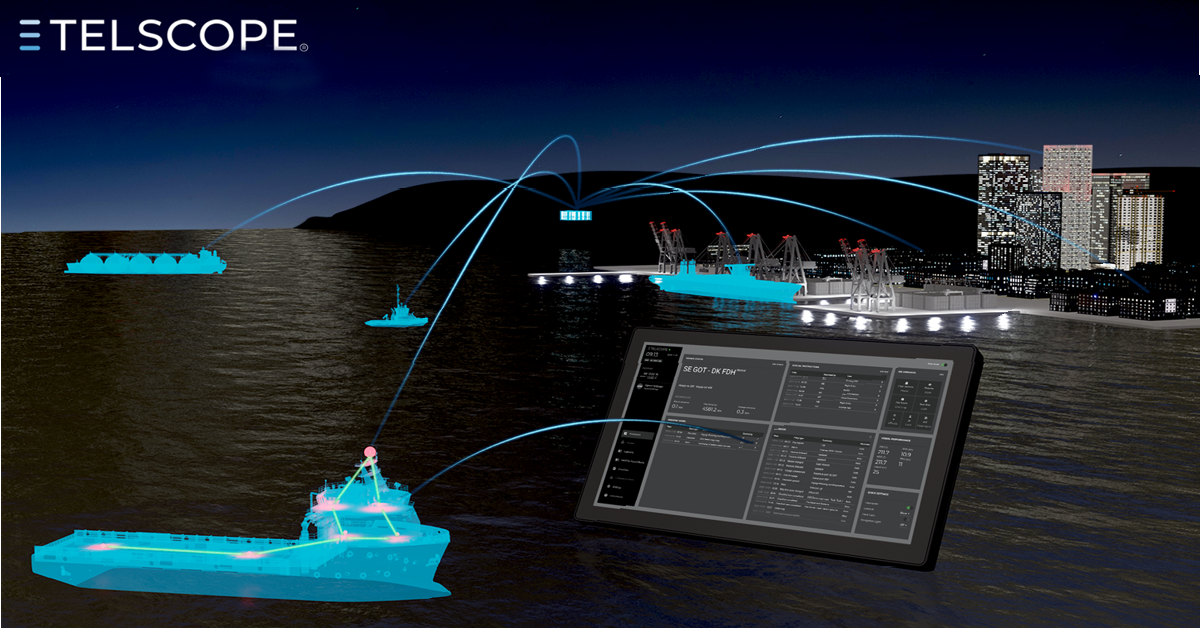 Observation data from the recordbooks forms an important part of the documentation in connection with incident reporting, demurrage and various insurance-related cases. The process of retrieving this data has uptil now been manual and rather time consuming.TelScope offers a simple and very time-saving solution. TelScope ship-to-shore ensures that the office always has access to all the record books. The data is easily retrieved from TelScope as automatically generated reports, or by distributing the data to other reporting systems.