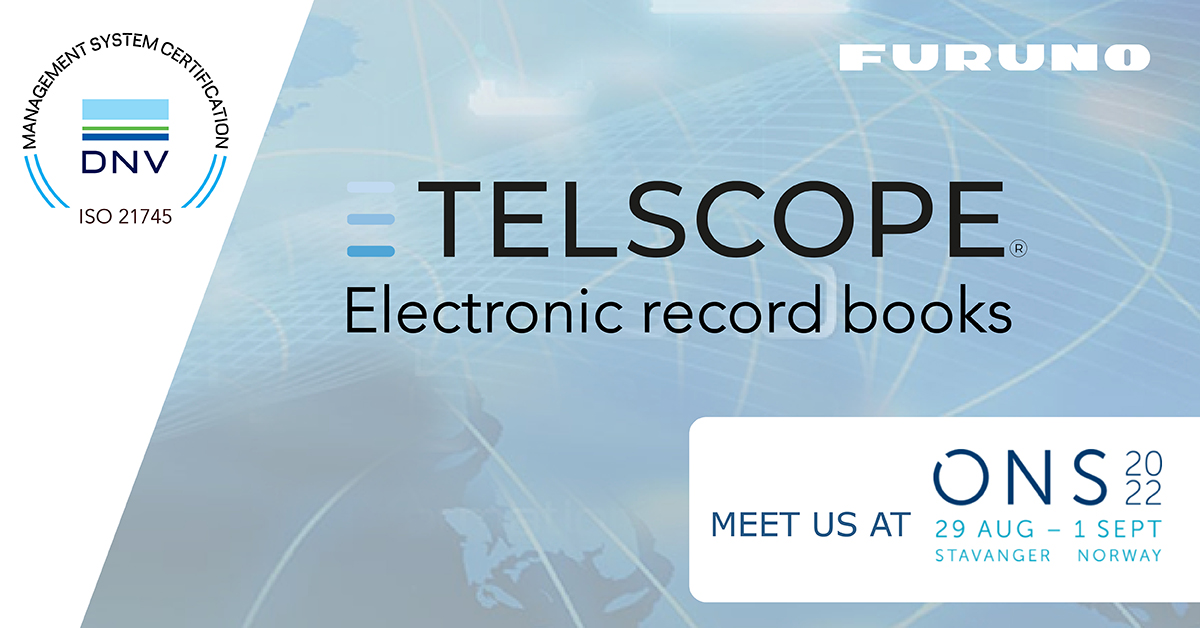 As of July 7th the TELSCOPE solution covers all record books including the MARPOL books. Our efforts to obtain flag state approvals for TELSCOPE is also moving forward and a significant number of flag states have recognized TELSCOPE electronic record books as a replacement for the physical books.
EXTENDED TELSCOPE TYPE APPROVAL
All ships with carriage requirements for log books and record books may use electronic solutions for this, in line with IMO regulations. However, it is necessary to obtain additional approval per. ship, from the ship's flag state. This is far easier to achieve with a type approved solution that documents compliance with ISO standard 21745 for electronic record books.

TELSCOPE is a comprehensive solution for electronic logbooks, checklists and future e-navigation services. The solution is type approved by DNV, in accordance with ISO 21745 - Electronic record books for ships and DNV's own class requirements. The solution is in line with SOLAS and MARPOL.
7 Reasons to convert to TELSCOPE electronic record books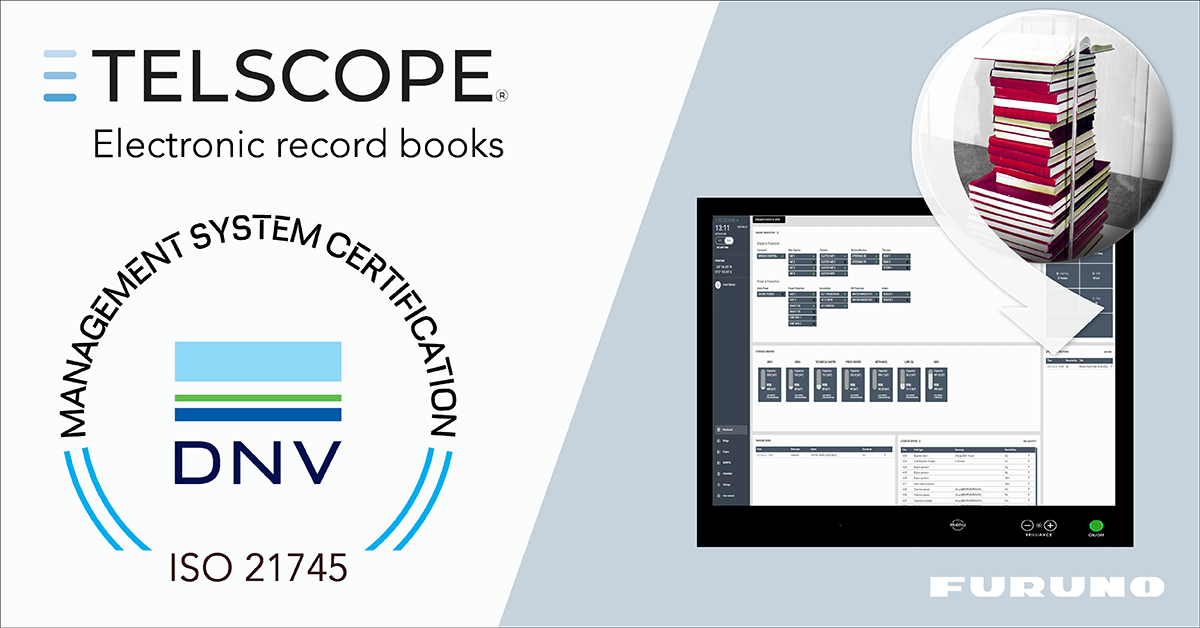 improved QUALITY AND REDUCED workLOAD
Reduced manual work in connection with log entries
Simple and time-saving signing
Exact time and position for the same event across all relevant books
Log entries can be linked to TELSCOPE checklists
Automatic transfer of log entries to the land side
Automatic data transfer to VDR
Minimized manual administration and no need for storage of physical books
Incident investigation often reveals a significant discrepancy between the logging of various incidents and the actual course of events. With TELSCOPE far more accurate and correct recording of observations is achieved, with full agreement across the various log books. This can be decisive for the analysis of a sequence of events leading to good conclusions and relevant corrective measures.
CONTACT US FOR MORE INFORMATION