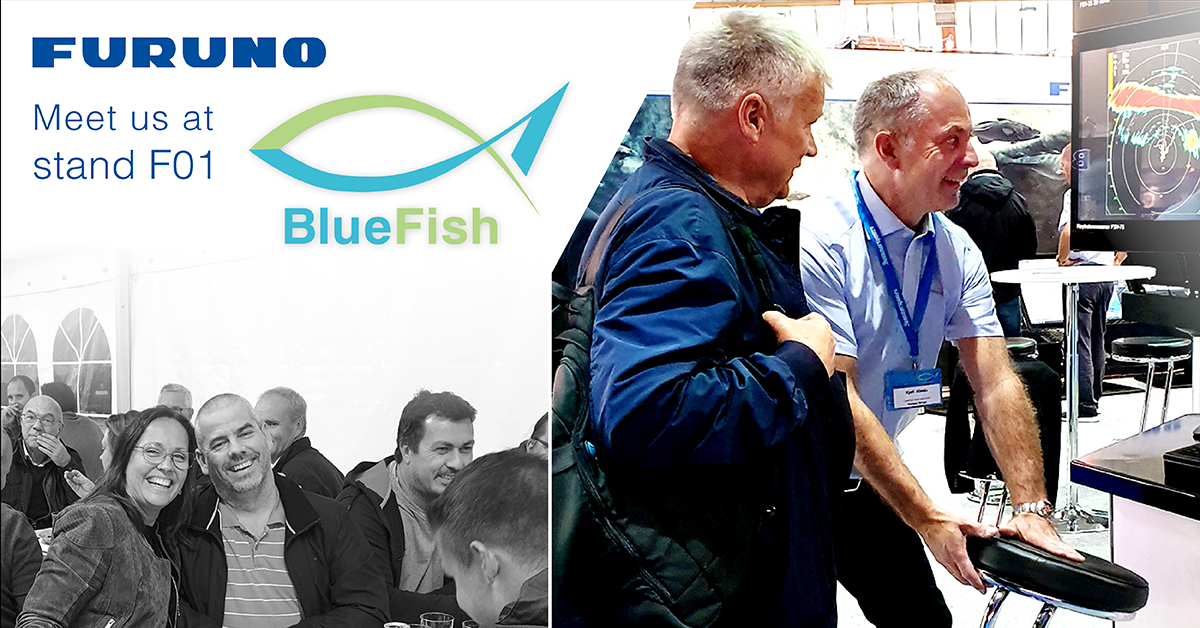 Meet us at BlueFish in Ålesund May 31st – June 2nd. We have a spacious stand that will be filled to the rim with products for presentation and demonstration!
WELCOME TO OUR STAND F01
Finally there will be a BlueFish fair again! We are very much looking forward to this! We will fill up our stand with both news and more established products. We aim to create the best environment to exchange experiences, offer interesting product demonstrations and discuss equipment configurations for your new buildings and retrofitting projects. Welcome to our stand!
FOLLOW US IN SOCIAL MEDIA AS WE APPROACH THE BLUEFISH FAIR

We look greatly forward to the BlueFish fair and will post product updates in social media. Feel free to follow us on Facebook and join the discussion!
NEW:
BLUEBRIDGE™
bRIDGE CONCEPT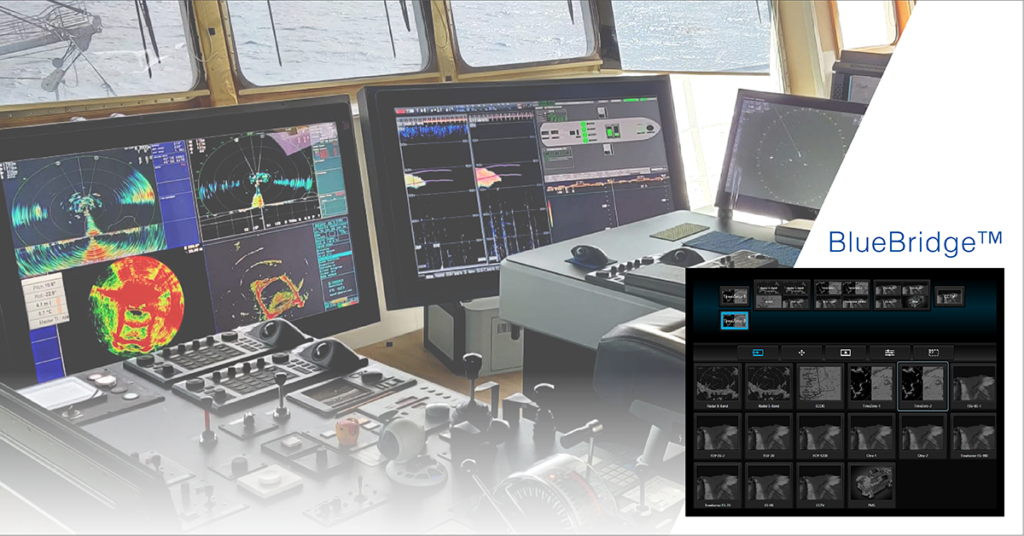 BlueBridge™ is our bridge concept
The solution consists of a flexible monitor control system with the possibility of integrated automation control and alarm handling. Our solutions combine monitor control, system integration and centralized operation in the most user-friendly manner. We offer two solutions within this concept, BlueBridge™ Matrix and BlueBridge™ Compact.
Discuss possibilities and recommended configurations for your newbuilding or retrofit project with us during the exhibition.
NEW:

TELSCOPE FOR FISHING VESSELS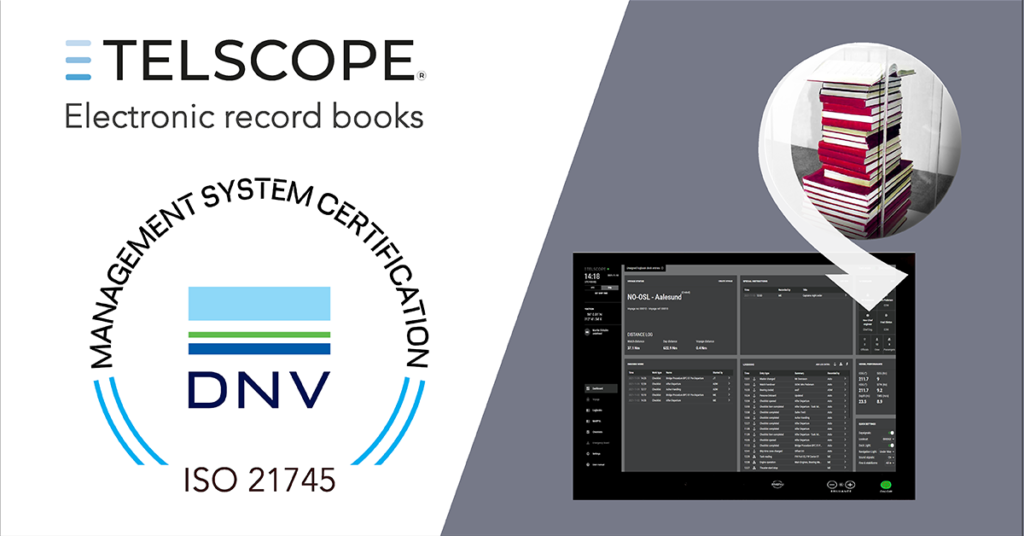 We will present our solution for electronic logbooks
TELSCOPE is a comprehensive solution for electronic recordbooks, checklists and future e-navigation services. The recordbooks are type approved by DNV, in accordance with ISO 21745. The solution is in line with SOLAS and MARPOL.
The transition to digital recordbooks demands careful planning. We are happy to share valuable experience.
TIMEZERO PROFESSIONAL INTEGRATION PLATFORM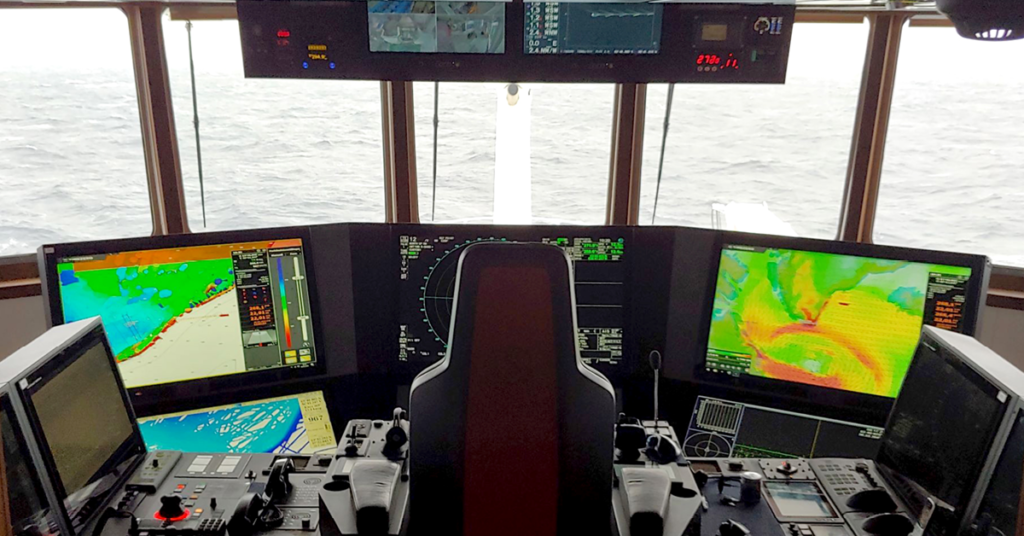 We will demonstrate all the features included in the latest version 4.2.
TimeZero Professional has developed into a highly flexible integration platform that includes an award-winning plotter with all the features you need for fishing and navigation. TimeZero Professional has full BarentsWatch integration and seamlessly integrates with our DRS network radars and echosounder modules, as well as the stand-alone echosounder FCV-1150 and the WASSP multi-beam echosounders.
Stop by and get useful tips on how to get the most out of your TimeZero! 
WASSP Mmulti-beam ECHOSONDERS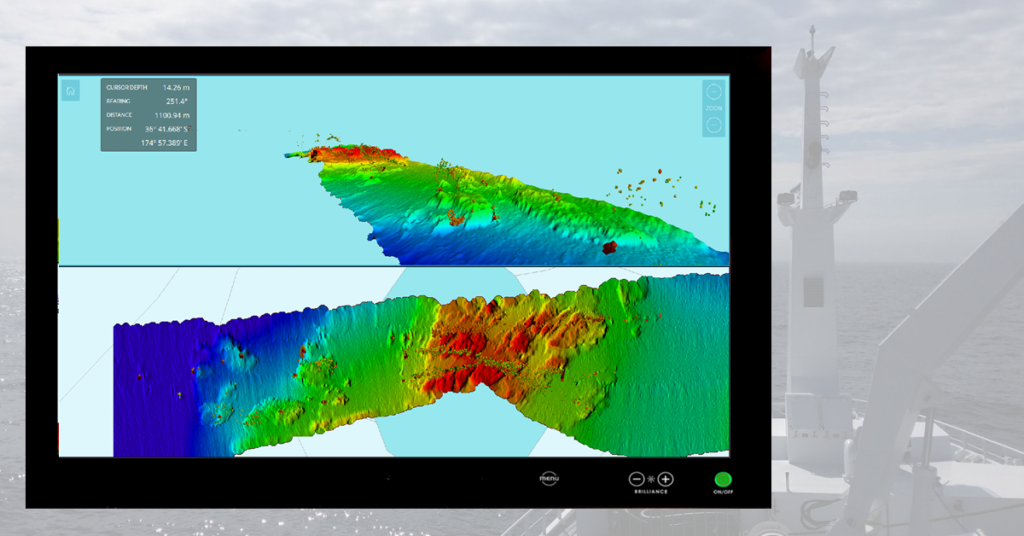 3D mapping in real time with accurate profiling
With WASSP multi-beam technology the seabed is profiled 100 times faster than with a traditional echo sounder with one or a few beams. The WASSP transducer has 224 beams in a 120° fan shape and reveals what is below you in a wide field about 3 times the depth. The range can be up to 1000 meters, depending on transducer. WASSP has the ability for 3D mapping in real time with accurate profiling. The presentation reveals bottom structures that can be beneficial for fishing or places to avoid.
Integrate WASSP with TimeZero for added value. Come visit us to see how.