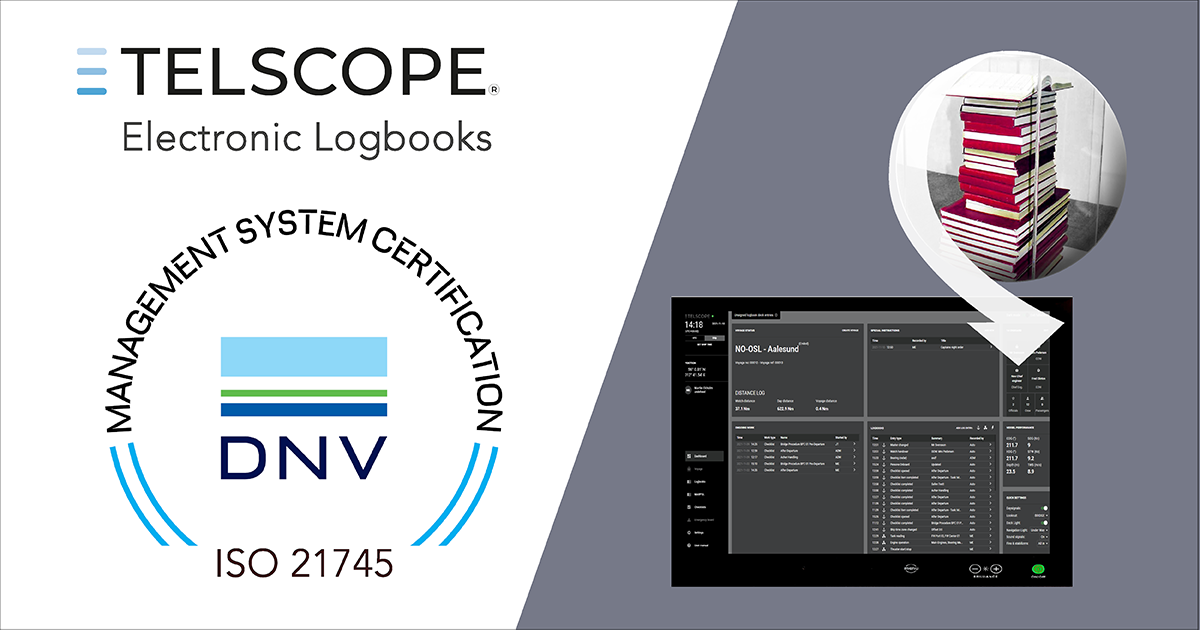 TELSCOPE is a comprehensive solution for electronic logbooks, checklists and future e-navigation services. The logbooks are now type approved by DNV, in accordance with ISO 21745 - Electronic record books for ships and DNV's own class requirements. The solution is in line with SOLAS and MARPOL.
All ships required to keep log and record books can use electronic solutions for this, in line with IMO regulations and flag state regulations. TELSCOPE electronic log and record books have already been approved by a number of flag states and more approvals are being obtained on an ongoing basis, based on customer requests. A complete overview can be found on our product page for TELSCOPE.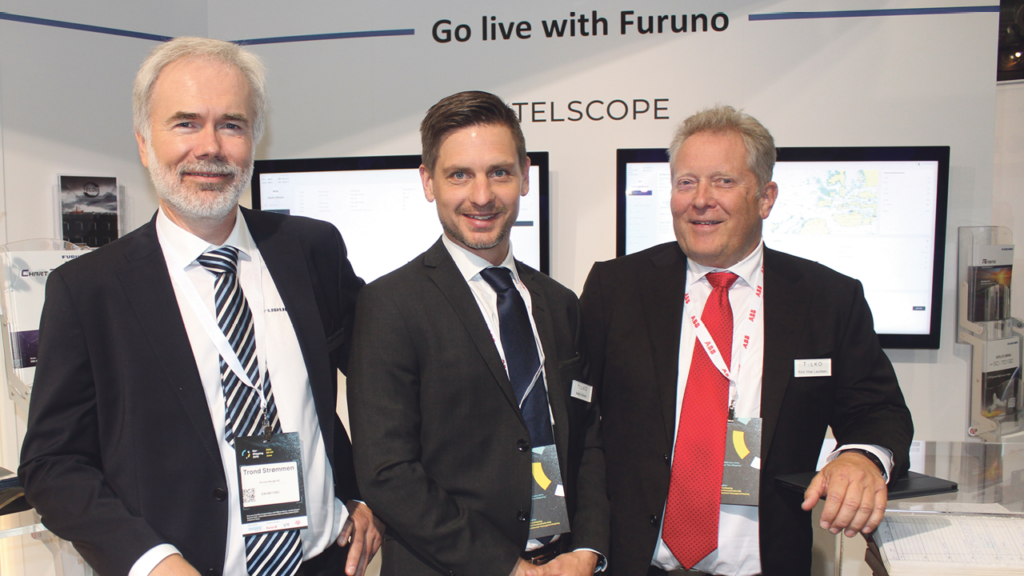 TELSCOPE was launched during Nor-Shipping 2019. Since then, the solution has evolved into a ISO 21745 certified solution and the electronic logbooks are now typeapproved by DNVFrom left: CEO of Furuno Norge AS, Trond Strømmen, sales manager of Telko AS, Martin Ekholm and CEO of Telko AS Knut Vidar Lauritsen.

REDUCED WORKLOAD AND IMPROVED QUALITY
TELSCOPE reduces the crew's manual workload of logging and signing. At the same time, high quality of each record is ensured. TELSCOPE also significantly reduces the company's administrative burden associated with the physical books.
TELSCOPE ENSURES ACCURATE LOGGING OF OBSERVATIONS
Investigations of accidents and undesired events often reveals significant discrepancy between the logged information in the record books and the actual course of events. TELSCOPE can be configured to automatically log observations related to various events. For both manual and automated records, the solution can retrieve time, position and other relevant data from the ship's sensors. An accurate and correct log of observations is thus obtained, with full consistency between the various logbooks. This can be crucial for the analysis of events to lead to correct conclusions and relevant corrective measures.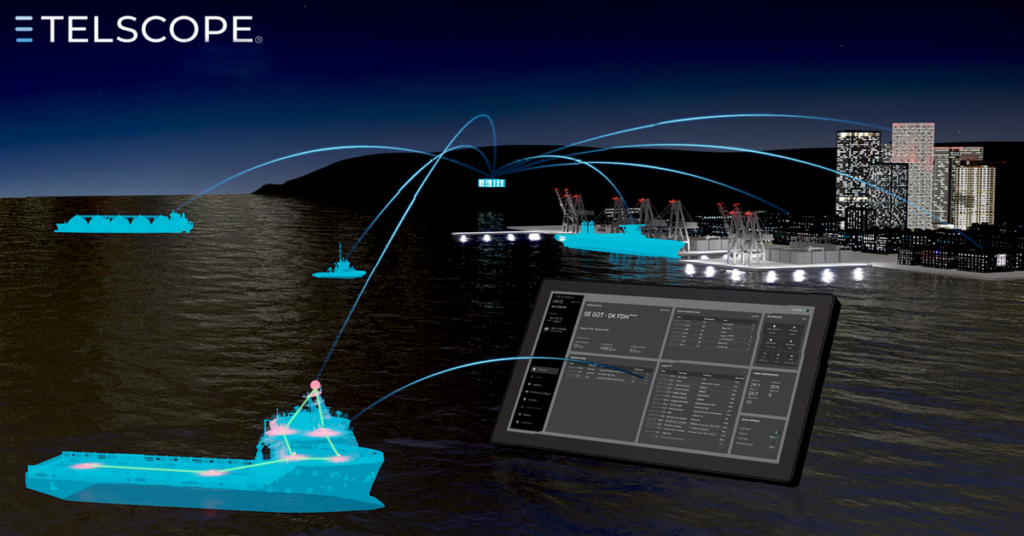 QUICK ACCESS TO REGISTERED DATA
TELSCOPE provides quick access to log and record book entries relevant to refer or reuse for incident reporting, demurrage and various insurance-related matters. The desired information can be retrieved from each individual log, and information from several logs can easily be compared.For MARPOL record books, it is additionally required that electronic records are transferred to the ship's VDR, to allow relevant log records to be reviewed together with VDR recordings for the same period of time. The TELSCOPE solution takes this well into account.

REMOTE AUDITS WITH TELSCOPE SHIP-TO-SHORE
The process of retrieving logbook observations to be included in the shipping company's documentation of compliance with various regulations, is often tedious and time-consuming. TELSCOPE has a ship-to-shore solution which, when completed (Q3, 2022), provides the office with full access to all the log and record books.With all the data available e.g. audits can to a large extent be carried out efficiently from the land side, without this interfering with the daily work on board. Log entries from a user-specific period can be retrieved from the system in the form of generated reports. These can correspond in appearance to the physical books, or as customized reports, specially designed for efficient execution of various tasks.