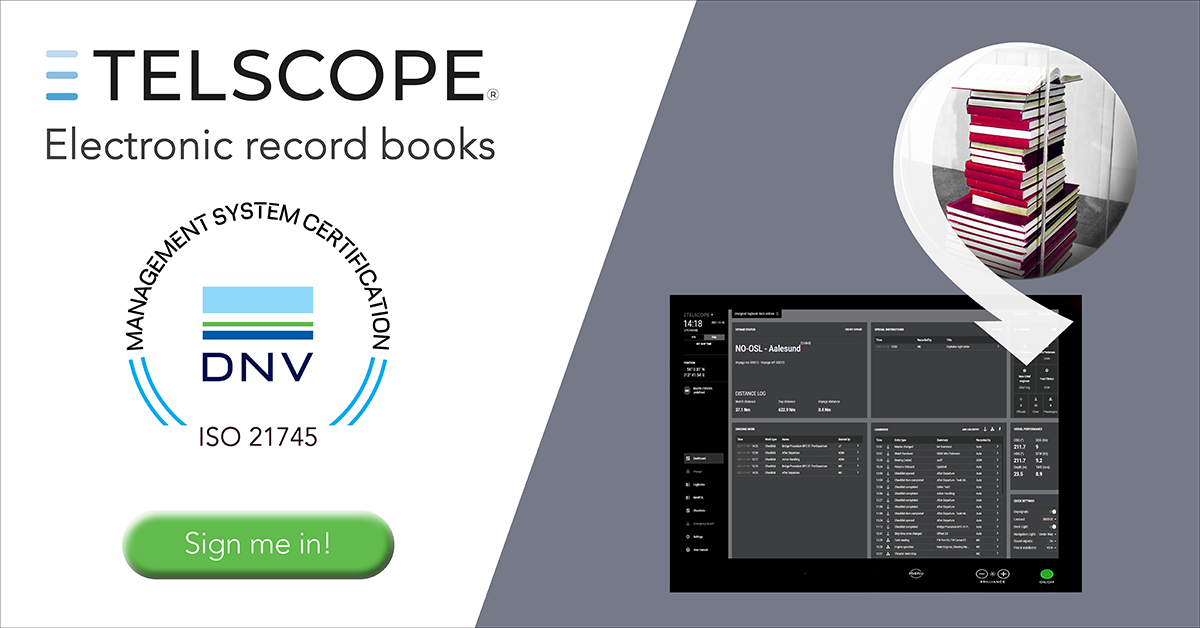 Join our free webinar on TELSCOPE Electronic Record Books (ERB). In this webinar we will share with you why TELSCOPE may be the best suited solution for your operation.
JOIN OUR FREE WEBINAR ON OCTOBER 18TH
All ships with carriage requirements for record books may use electronic solutions for this, in line with IMO and flag state regulations.
TELSCOPE is a comprehensive solution for electronic record books, checklists and future e-navigation services. The solution is type approved by DNV, in accordance with ISO 21745 - Electronic record books for ships, and is in line with SOLAS, MARPOL and  DNV's class requirements.

Flag state approval for electronic record books per ship is currently required. By choosing a type approved solution that documents compliance with ISO standard 21745 the process of obtaining this if far easier.
In our TELSCOPE webinar we will explain how TELSCOPE works and how you can prepare for the transition to electronic record books.