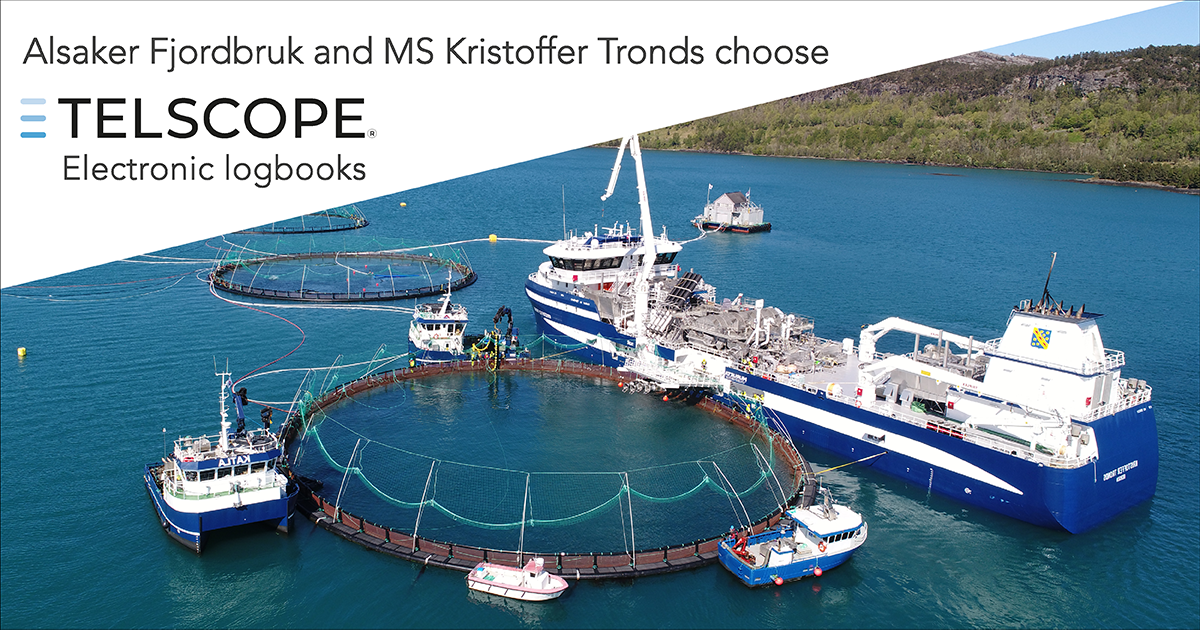 Alsaker Fjordbruk's newest wellboat MS Kristoffer Tronds installed TELSCOPE electronic record books at the shipyard, as part of the Furuno bridge solution. On board, they are well underway with the Deck logbook and are already experiencing relief and less interruption caused by required record keeping.
TELSCOPE IS A COMPLETE SOLUTION FOR ELECTRONIC RECORD BOOKS 
TELSCOPE is a comprehensive solution for electronic record books, check lists and future e-navigation services. The log books are now type approved by DNV, in accordance with ISO 21745 – Electronic record books for ships and DNV's own class requirements. The solution is in line with SOLAS and MARPOL.
THE DECK LoG is well IMPLEMENTED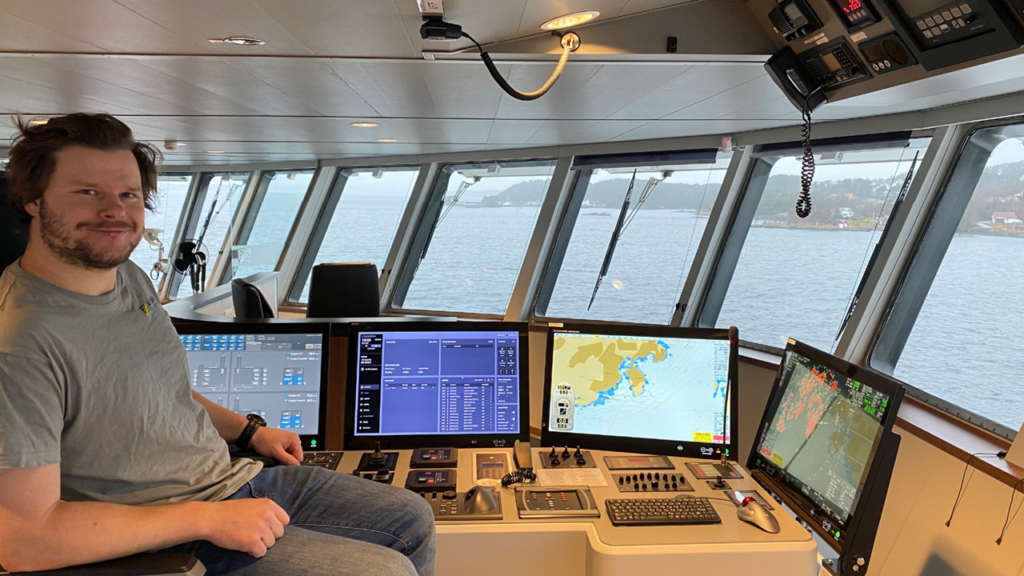 Chief mate Jon Erik Jørgensen in the helmsman's chair on board MS Kristoffer Tronds. The TELSCOPE solution has been granted a central location to the left of the Furuno radar and TECDIS, which makes record keeping more efficient and ergonomically comfortable.
TELSCOPE AUTOGENERATES A POSITION LOG EVERY HOUR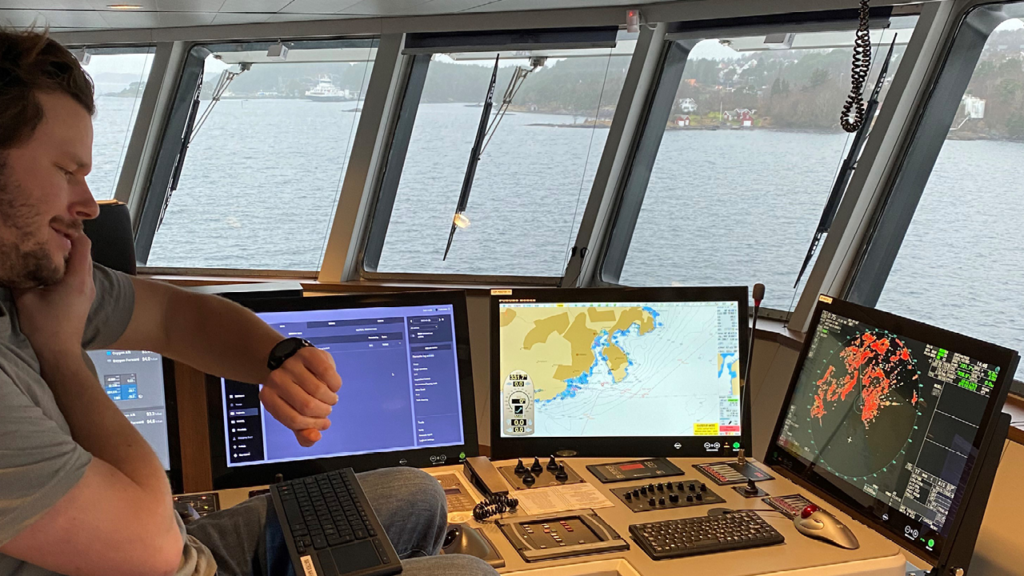 On board MS Kristoffer Tronds, they have primarily focused on getting started with the deck logbook. They are excited about the way TELSCOPE is automatically generating the required position log every hour, by retrieving accurate postion from the ship's GPS.
- This is work-saving and at the same time it is ensured that all records are  accurately and correctly registered, says chief mate Jon Erik Jørgensen.
They are now ready to start the implementation of the TELSCOPE Engine logbook. Integration with the ship's IAS is of major importance, and with this in place significant work relief can also be expected with regards to engine related record keeping. TELSCOPE retrieves sensor data from the ship's IAS and automatically completes the engine records with regards to sensor data. Integration with the IAS can also be utilised to obtain a semi-automatic completion of the Deck logbook's daily report.
TELSCOPE IS A TYPE APPROVED SOLUTION
All ships required to keep log and record books can use electronic solutions for this, in line with IMO regulations and flag state regulations. It is however necessary to obtain flag state approval, per. ship.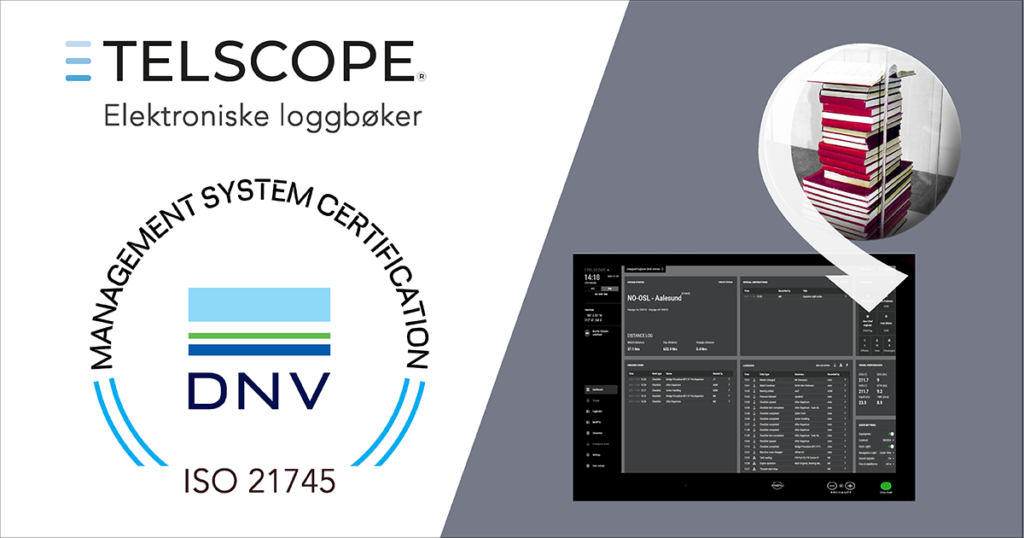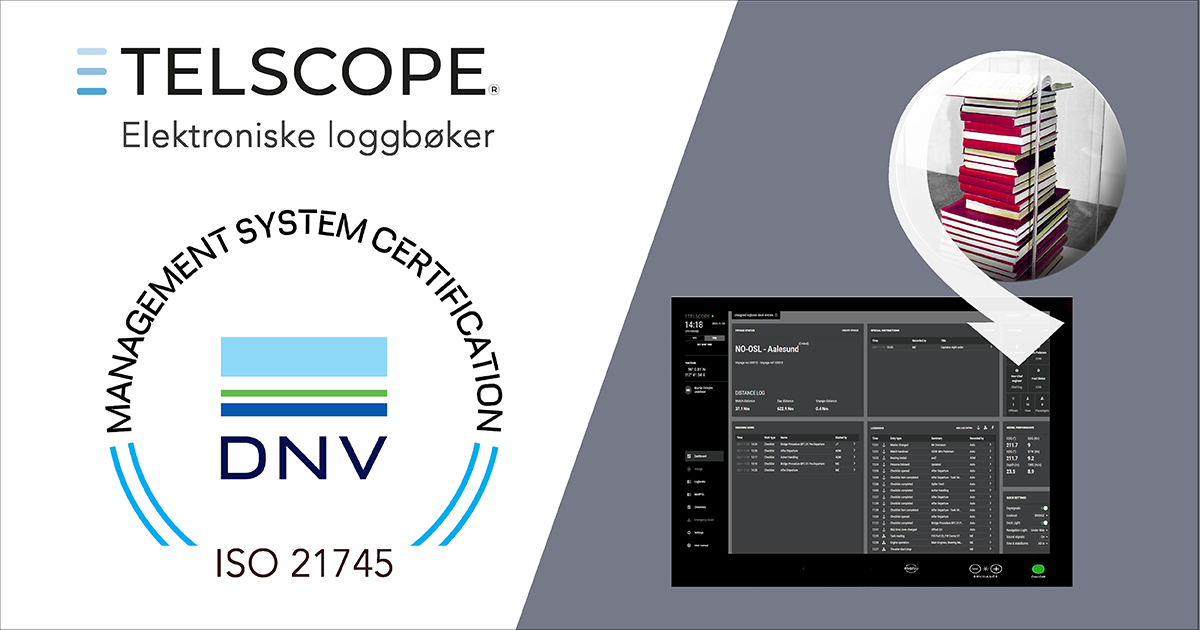 TELSCOPE electronic record books have already been approved by a number of flag states and more approvals are being obtained on an ongoing basis, based on customer requests. A complete overview can be found on our product page for TELSCOPE.
Despite the fact that IMO is positive to the digitization of the record books and has opened up for this in its regulations, DNV points out in a news update on the introduction of electronic logbooks, that some "port states" may be reluctant to accept this format as a replacement of the physical books. DNV recommends users of electronic record books to clarify the situation around this with the port state authorities in relevant ports, in order to avoid problems with port calls and port state control.