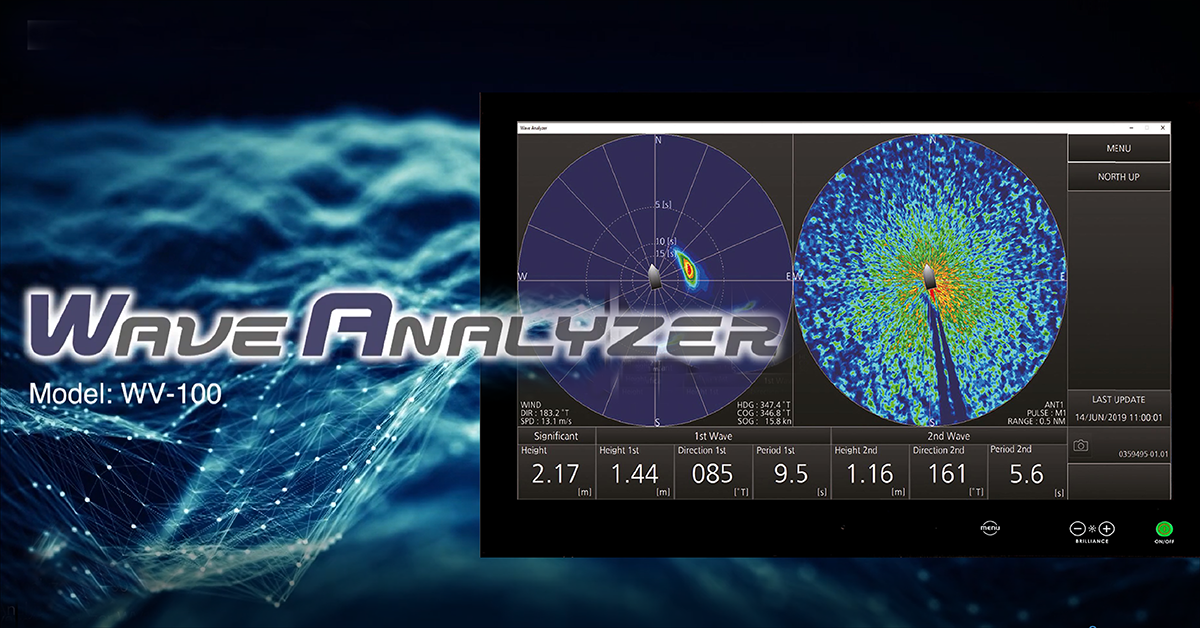 Furuno Wave Analyzer WV-100 analyses waves within the radar range and looks for patterns that may pose an operational risk. The solution offers valuable decision support while sailing in adverse weather and during critical operations such as crane work or connecting of the walk-to-work gangway.
FURUNO WAVE RADAR UTILIZES AWARD-WINNING RADAR TECHNOLOGY
Furuno IMO radar has been awarded a number of times for its high performance. Our latest radar models have the ability to distribute raw data to other systems over IP network. This enables us to offer several different add-on radar modules for various operational needs where highly sophisticated filters are used to suppress or highlight relevant echoes. Available add-on radar modules are Wave radar Wave Analyzer WV-100, Oil radar FOIL-200 and Ice radar FICE-100.
Our latest radar models are versatile solutions with the possibility of several simultaneous applications. This results in lower investment costs and cost-effective maintenance. Several applications on the same equipment also limits the challenges associated with the physical placement of the antennas.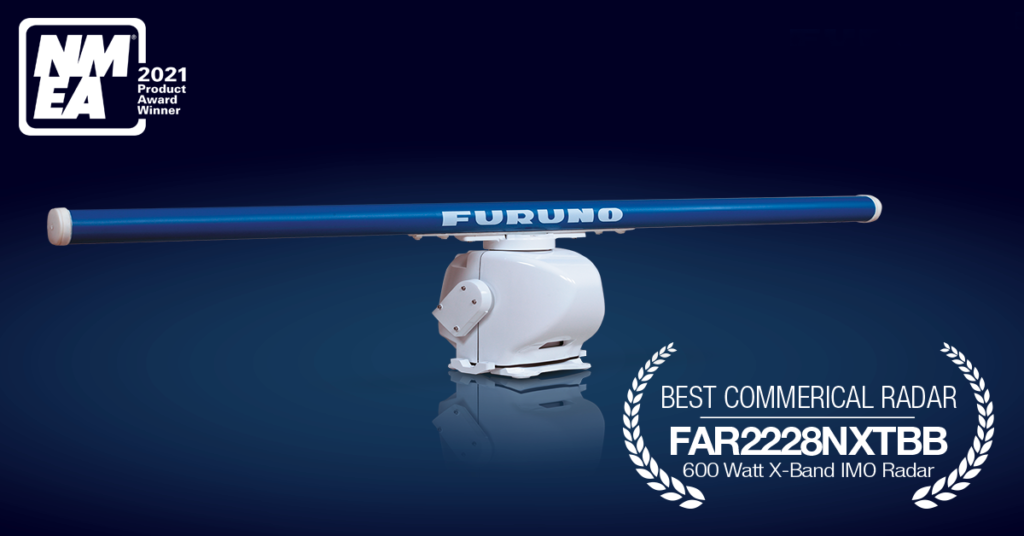 Real-TIME Wave ANalysis is presented ON a dedicated DISPLAY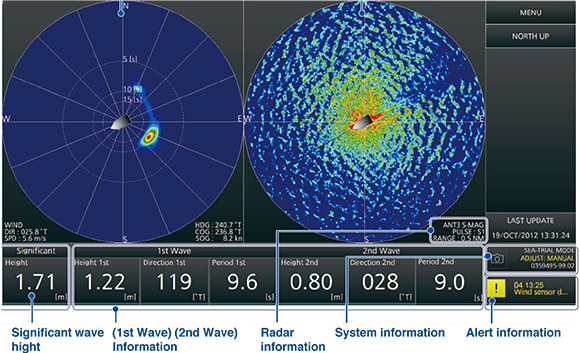 For navigation wave echoes are defined as noise and are therefor supressed, either by using automatic filters or by manual adjustment. This does not affect the simultaneous use of the wave radar, as the wave radar receives the complete set of raw data from the radar antenna unit and apply advanced filters specifically developed for wave echo analysis to presents the result on to a dedicated display. The WV-100 real-time presentation provides a continuous overview of wave patterns within the radar's range as well as characteristics of the highest waves.
Network connection between the navigation radar antenna unit and the independent post-processing of raw data means allows for full operation of the WV-100 without disturbing the IMO mode of the navigation radar nor the IMO type approval.
WAVE ANALYSIS PRESENTATION ON THE NAVIGATION RADAR DISPLAY
Wave Analyzer WV-100 is fully integrated with the navigation radar and has no need for additional calibration after installation. As soon as the solution is commissioned, real-time data is presented continuously for as long as the radar is running.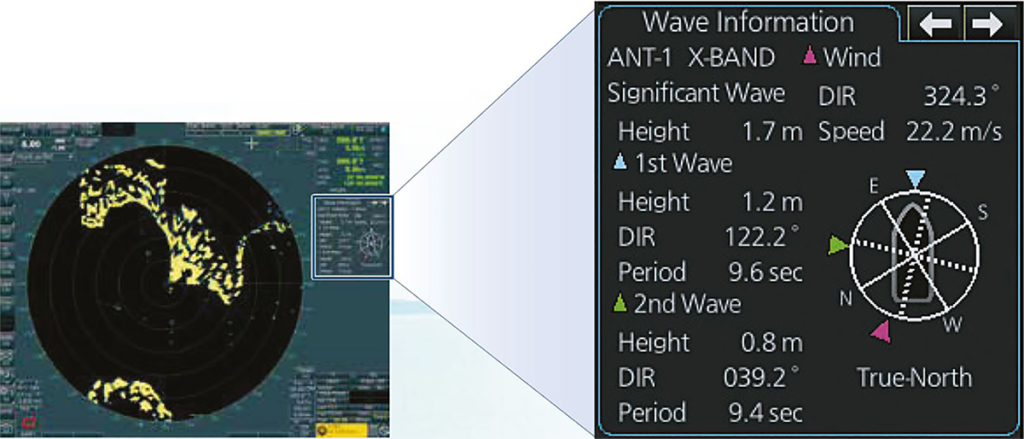 Wave information from Furuno Wave Analyzer WV-100 in on the navigation radar display.
WAVE ANALYSIS MENU
The information from the wave analysis can be presented in a separate menu on the navigation radar display including information about wave height, speed and frequency. A graphic element provides a visual presentation of the wind direction and the direction of the waves relative to own ship.
Significant wave height
Significant wave height is defined as the average of the height of the 33% highest waves over a period of 20 minutes.
1st wave / 2nd wave
The two waves that stand out the most in the observed area are defined as 1st wave and 2nd wave for further references.
Wave analyzer WV-100 utilizes the high performance OF THE navigation radar
Furuno Wave Analyzer WV-100 makes maximum use of the high performance of our latest IMO radar models FAR-2xx8 and FAR-3xxx. The wave radar solution can be used on all antenna types for both X-band and S-band radar, including our solid state models FAR-2328 NXT, FAR-2338 NXT, FAR-3220 NXT and FAR-3230 SSD. This offers a great advantage as the capacities of the different types of antennas are fully utilized under the ever changing sea and weather conditions. The WV-100 provides a highly  accurate presentation when short or medium pulse is used and offers a range of up till 1200 meters.
For best possible performance we recommend our solid state radar models FAR-2328 NXT, FAR-2338 NXT, FAR-3220 NXT and FAR-3230 SSD.
Wave Analyzer WV-100 is compatible with both X-band and S-band radars, both magnetron and solid-state models, and can thus utilize the capacities of the various antenna types, depending on sea and weather conditions. Best performance is achieved at short or medium pulse providing a range of up to 1200 meters.
Read more and download the WV-100 brochure

NEW: WAVE ANALYZER WV-100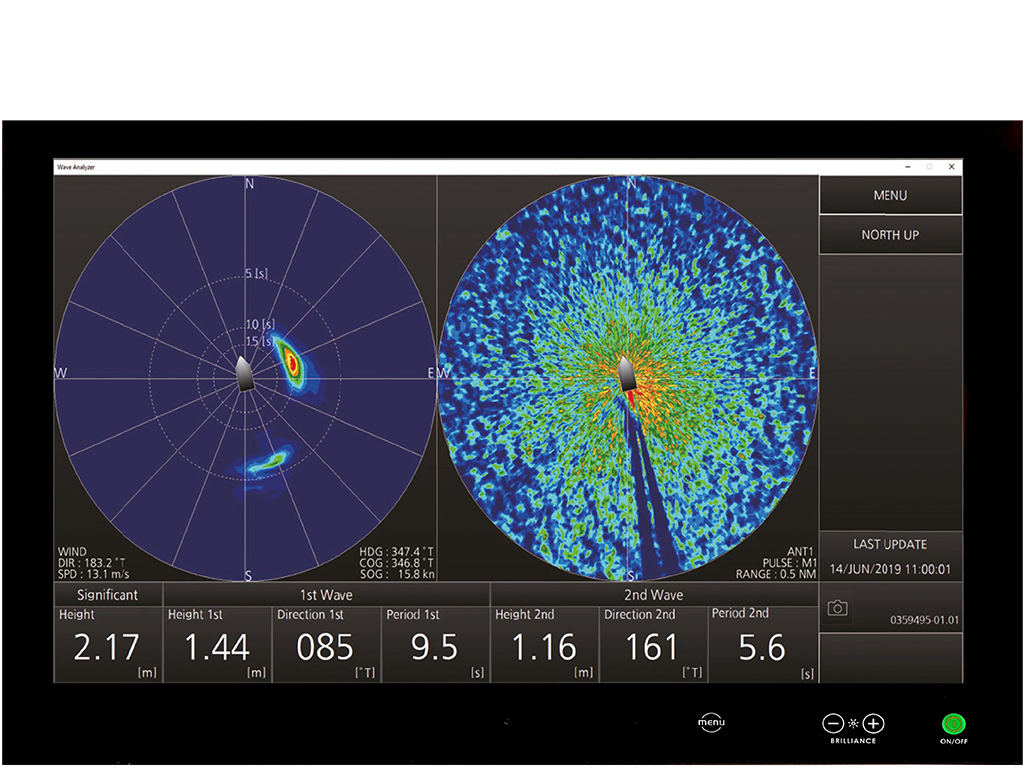 Accurate presentation of wave patterns
During sailing, the Wave Analyzer WV-100 can be used to assess course and route changes with the objective of reducing risk of damage to cargo or achieving a more operationally optimal sailing. During weather-critical operations, the WV-100 can provide valuable decision support by detecting wave patterns and characteristics that exceed safe operating thresholds.
The range and detection capabilities of the WV-100 make it possible to detect conditions that may pose a risk, perform a better risk assessment and determine whether operations can be performed safely or should be terminated.
OILSPILL DETECTION RADAR FOIL-200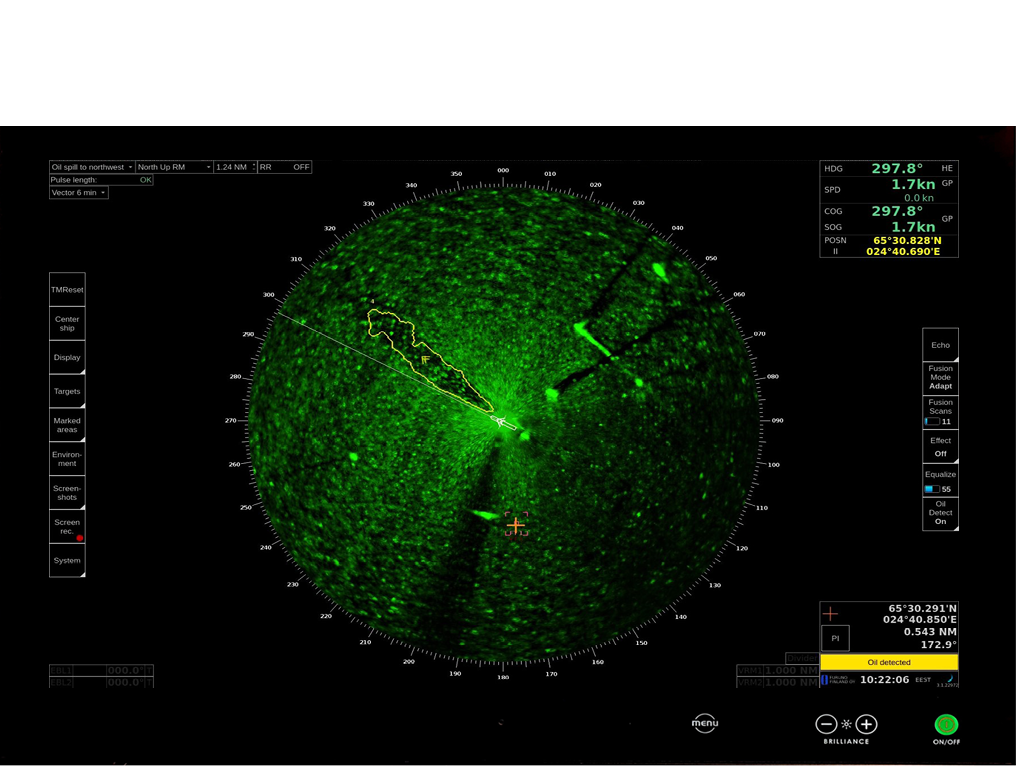 Detection of oil on water
Furuno Oil radar FOIL-200 detects oil on the sea surface and automatically draws a polygon around the area. The area for the polygon is calculated and the information can be transferred to a compatible ECDIS (electronic chart solution) for presentation in the chart. If estimated thickness of the oil flake is available FOIL-200 will calculate the total oil volume within the polygon.
ICE RADAR FICE-100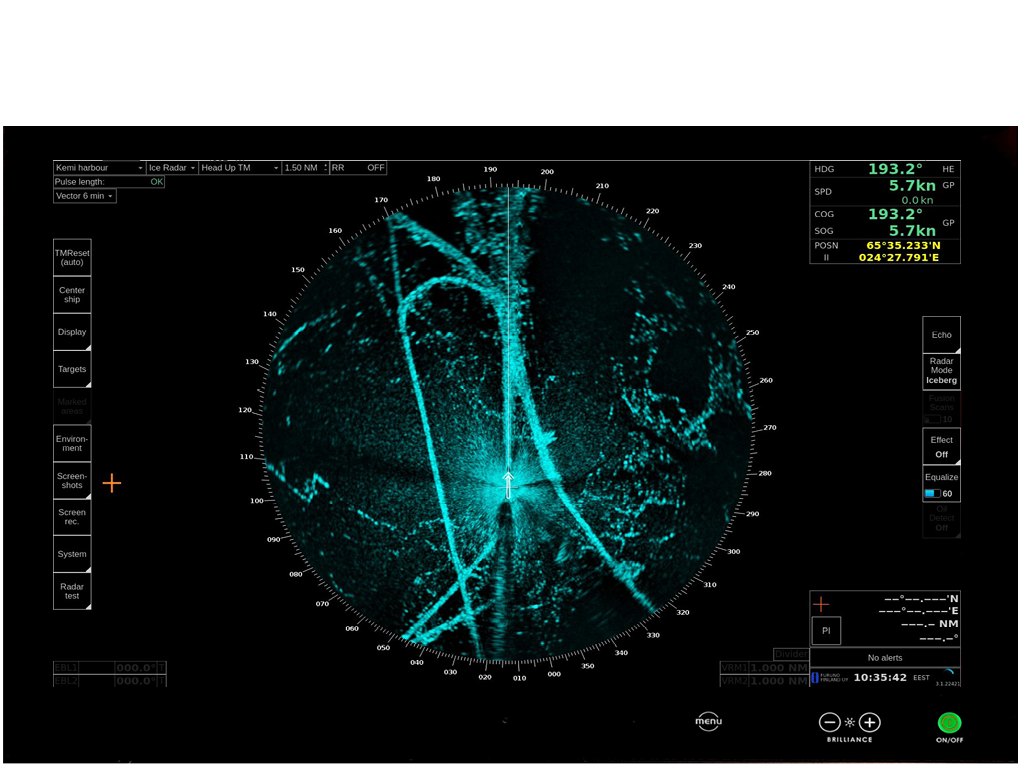 Presentation of structures in icy waters
Find the best route through ice with the Furuno ice radar FICE-100. The ice radar highlights echoes from trails and tracks in the ice, typically where other ships and icebreakers have previously sailed. By finding and using these significant savings can be achieved both in terms of time and fuel consumption. Echoes from various forms of ice such as icebergs, larger blocks or ice gravle are also emphasized so that these can be avoided.