SaFE NAVIGATION WITH UPDATED CHARTS
Coastal E has been developed to provide a large number of vessels that do not have a carriage requirement for ECDIS with the opportunity to choose a modern and  approved chart solution for paperless sailing. With a Coastal E solution you will be navigating with updated charts and you have access to many useful functions that increases safety and a system that offers improved situational awareness. Coastal E is based on TECDIS, perhaps Norway's most used ECDIS, developed in collaboration with Norwegian navigators over many years with the objective of obtaining a solution that is well adapted to demanding coastal sailing.
Sail paperless and navigate safely in updated charts. Coastal E is a chart plotter (ECS) approved for paperless sailing for vessels up to 24 meters, which do not have a carriage requirement for ECDIS.
Paperless sailing witH Coastal E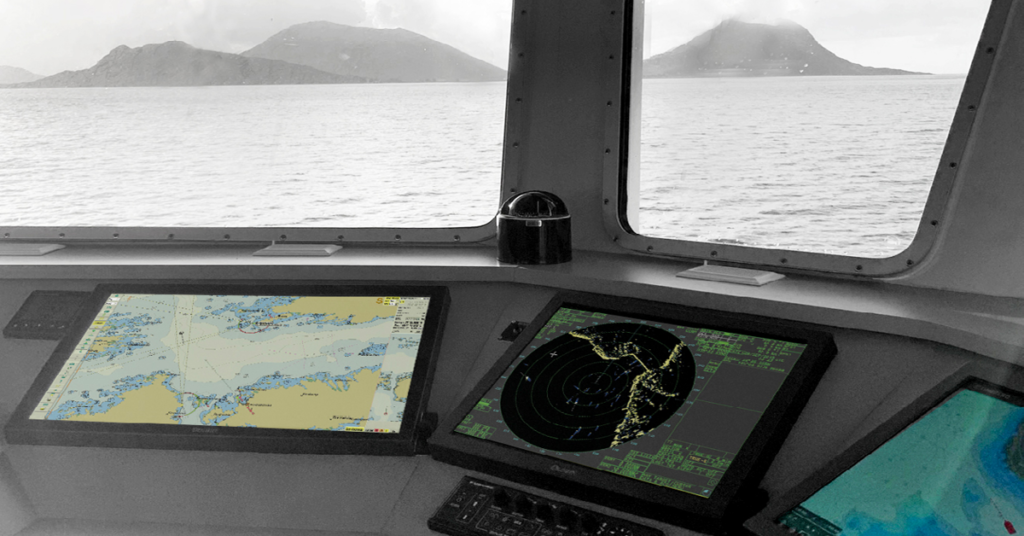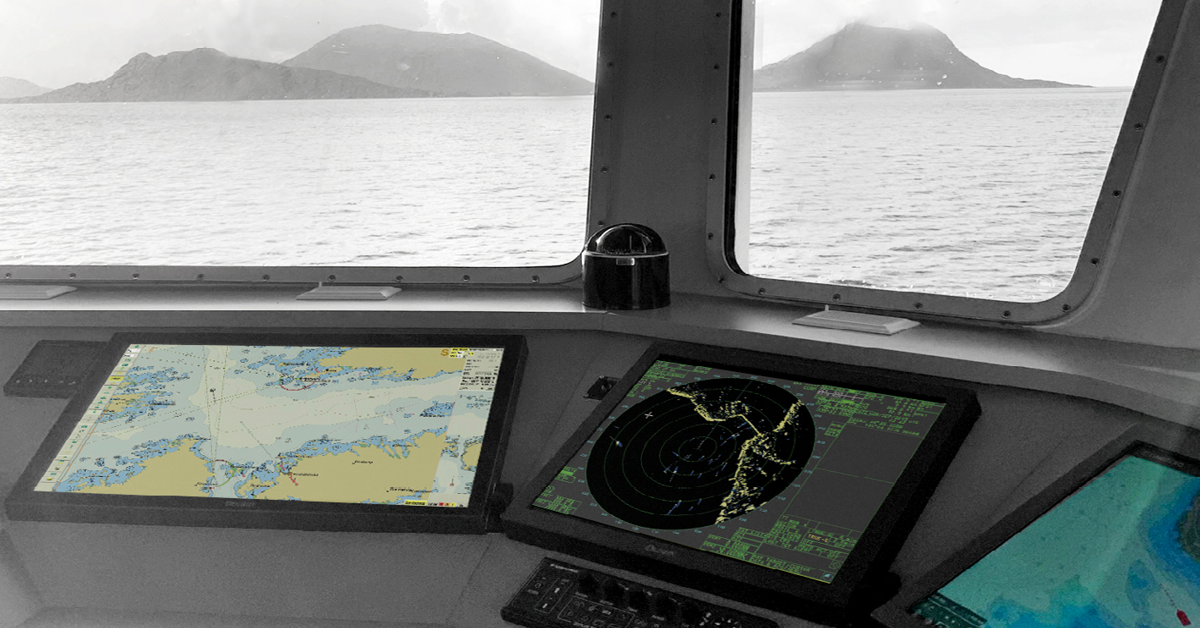 AN APPROVED ALTERNATIVE FOR SMALLER VESSELS
Previously, only ships with an IMO-approved and duplicated ECDIS solution had the privilege of paperless sailing. Due to the substantial requirements for the ECDIS installation including requirements for integration with approved gyro, speed log, AIS and GPS, as well as a main power and emergency power supply, it has for practical reasons been of little relevance for smaller vessels to install ECDIS as replacement for the paper charts.
The Norwegian Maritime Directorate's circular RSV 12-2019 outlines the new (national) regulations for an alternative to ECDIS for vessels up to 24 meters, with the exception of vessels that holds a carriage requirement for ECDIS. The new regulations sets forth that the solution must functionally be in line with the ECDIS performance standard. However, a smaller display is accepted and the only required sensor integration is a wheel marked GPS, or other approved satellite positioning system.
EFFECTIVE CHART ADMINISTRATION
Coastal E is a chart plotter that together with approved electronic charts (ENCs) can replace the paper charts. A duplicated installation is in line with the Norwegian authorities' requirements for paperless sailing. With an online solution for receiving charts and chart updates electronically, the adminstrative burden of chart administration is eliminated.
A duplicate installation is in line with the Norwegian authorities' requirements for paperless sailing. With an online solution for receiving maps and map updates electronically, map administration is significantly simplified.
put an end to manual chart updates
With the Coastal E online chart update solution the workload associated with manual chart updates is eliminated. Once the system is connected to the Internet any chart updates for your chart subscription will automatically be uploaded to your Coastal E solution.
You will be notified on the Coastal E display whenever there are available updates. With a single click you can perform the update when it is convenient. Whenever charts are updated Coastal E will automatically create a chart update log entry for your documentation of compliance with requirements for regular chart updates.
If Internet access is a challenge onboard you may also download charts and chart updates to a land based computer and save to a USB flash memory  that you connect to your Coastal E machines for chart transfere.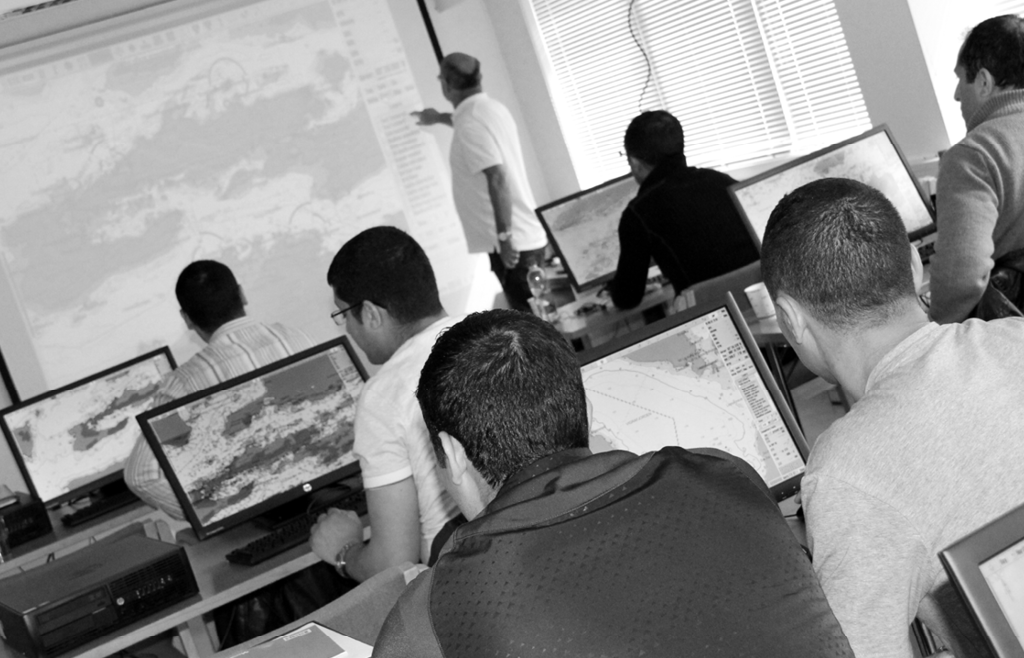 KEEP YOUR COASTAL E UPDATED WITH TELCARE
With a TelCare subscription it is easy to keep your Coastal E up to date and in accordance with all rules and regulations such as performance requirements and flag state requirements. All new software version will be announced to subscribers and made available for onboard personnel to download and install by their own means. Software versions documentation describing new and changed functionality is also made available.
When you sign up for a TelCare subscription, you get access to the latest software version of Coastal E, including all additional features.
telcare functions
AIS INTEGRATION AND RADAR OVERLAY for improved SITUATIONAL AWARENESS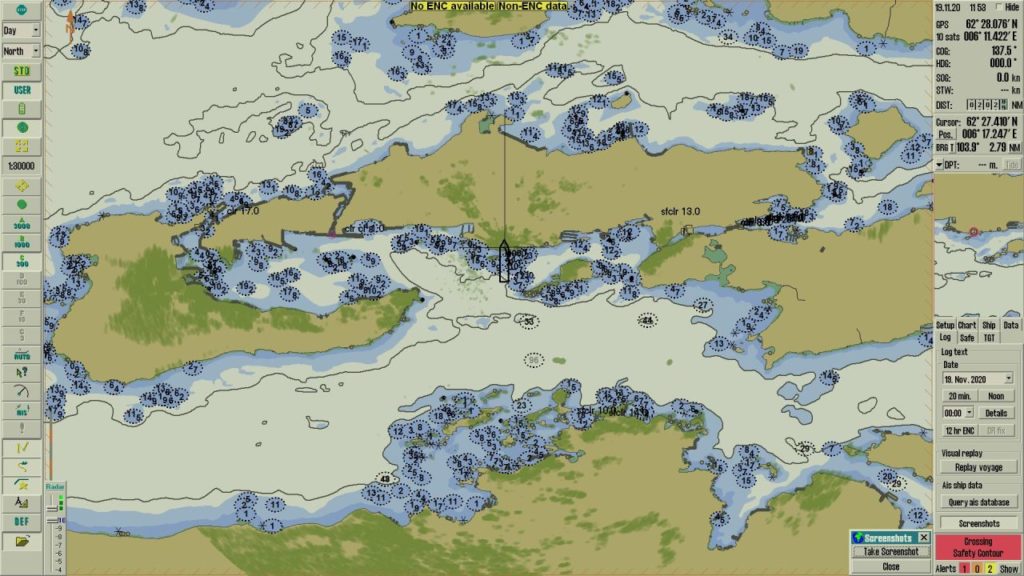 An electronic chart system makes AIS integration and radar overlay possible something which significantly contributes to better understanding of the current situation and thus, safer navigation.
Radar overlay also makes you more aware of the harmonization of radar range and chart scale. If these are set very differently there is a risk of misjudging  e.g. distances, and in the worst case scenario incorrectly assessing available time for critical maneuvering.
With AIS integration, you get all vessels and their AIS information presented on the map.
With radar overlay, the radar echoes are presented in the map.
AIS integration and the use of radar overlay can give you a better understanding of the situation. Co astal E can take in standard AIS telegram and presents radar overlay for all IMO-approved Furuno radar models.